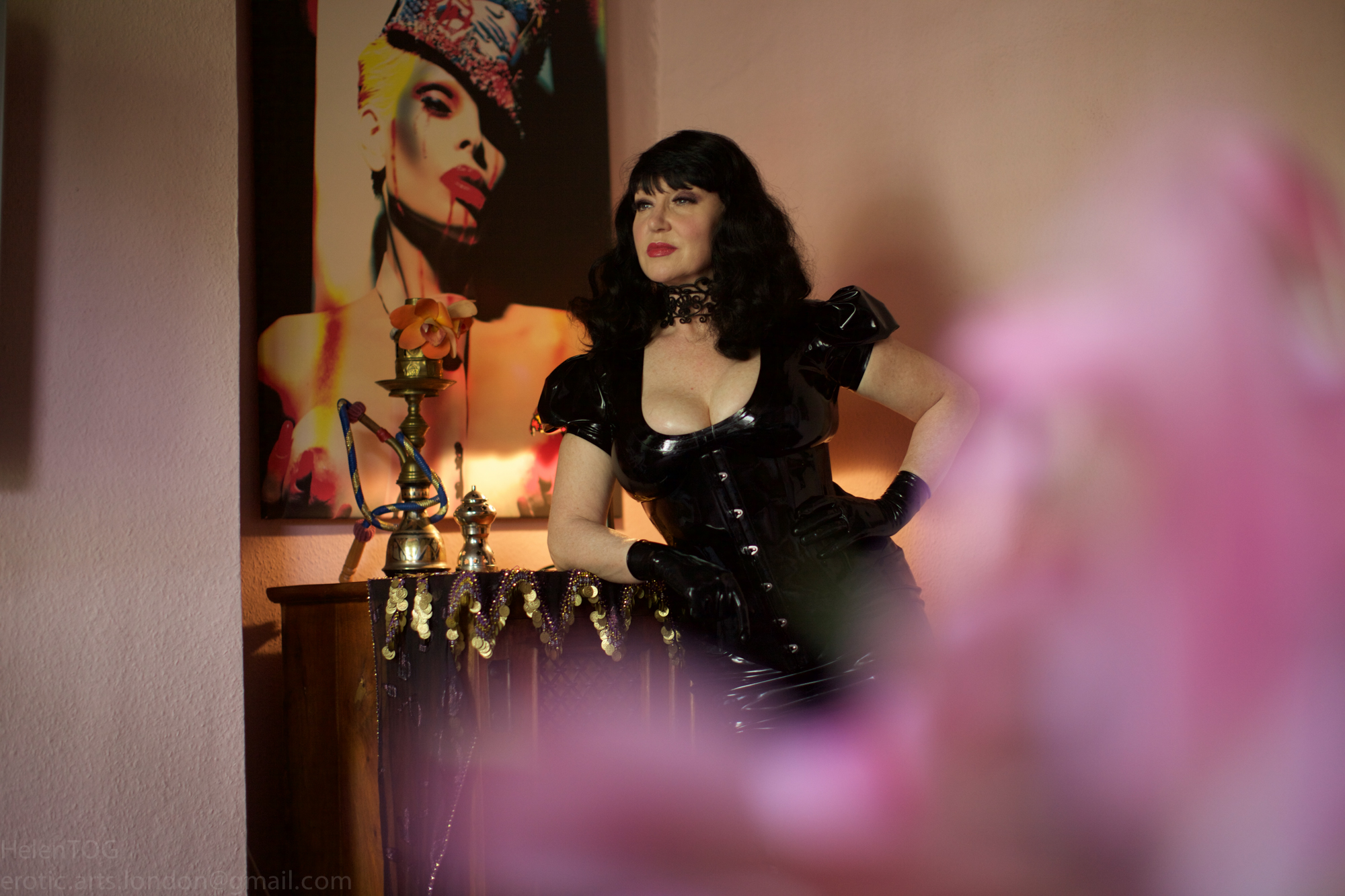 Top class professional and lifestyle Dominatrix, Mistress, Domme, Fem Dom in East London with my own unique play space in London E2. All my LINKS here.
Contact or book an appointment by telephone only: +44 7729 003220
Welcome to my site.
I have so much history on the fetish/BDSM London scene over the last 30 years, that I don't know where to start! I've taught BDSM to ladies for over seven years. Worked in London dungeons for 15+ years. Let's just say I'm a pretty accomplished Mistress and skilled in the art of BDSM.
BLOGS: Want to know what I do and what I'm like? It's all in my Blogs. You can really get an idea of who I am, in my writings.
LOCATION: Hoxton/ Shoreditch, which is close to the City of LONDON E2, England.
I work in a luxury room with an enchanting ambience. Available most weekdays. Some evening and weekends. Sessions are never hurried and there is no clock watching. Customer service is important.
Zoom and FaceTime sessions available.
EQUIPMENT: Here
CLIENTS: You can be a novice or a long-time practitioner. However, you must be, clean, punctual, polite, and well mannered.
SLAVE PARTIES: Group parties with myself, Mistress Vanessa and the ladies of the Mistress Workshop at Mistress Vanessa's Dungeon, Sussex Gdns, Paddington. Call to book 07000 782425.
WORKSHOPS: Mistress Workshop & ClubRubWorkshops
WISH LIST: Amazon Wish List FYI: I love flowers and perfume but no chocolates please.
AMAZON Gift Card for monetary donations use: kimrub@btinternet.com
VITALS: Dress: 12, Hips: 36, Waist: 28, Bra: 34E Hair: Blond/Pink Eyes: Blue Footwear: 6 Head: small Glove: 7 Height: 5.5
EMAIL: misskimrub@btinternet.com
Social Media Lists & Sites:
Websites: Club-RUB Rubber-Cult MistressWorkshop Hood-Lovers
Twitter: MissKimRub KimClubRUB RubberKinkQueen RubberCult MistressWorkshops LatexWorkshop MissKimOnlyFans
Instagram: Miss.KimRub KimClubRUB RubberKinkQueen RubberCult
Facebook: ClubRUBWorkshops Hoodlovers ClubRUB RubberCult LatexWokshop
Onlyfans: MissKimRub
Fetlife: MissKimRub
Switter: MissKimRub
AVN: MissKimRub
Miss Kim is my real name. I've never been known as Miss Kimberley.
Contact me if you have any questions on +44 7729 003220