I love books.
What you do in your spare time, says a lot about you. I love nothing more than a good book. Once read, it gets passed on. I have not desire to keep it. I wish is to be enjoyed by, the next relative, friend, dominatrix, pro domme or mistress. I regularly swap with a few of my London dom friends.
I like historical fiction, thrillers, stories set in foreign lands, some classics, based on true life, biographies and 'rights of passage' books!
On the Road - Jack Kerouac
When I was a teenager, the novel On the Road by Jack Kerouac was the bible for any aspiring bohemian. A book that was passed on from one friend to the next, almost as if it were a talisman.  On the Road instilled in me a belief that, in order to find oneself, one had to throw caution to the wind and travel long distances with no real goal and very little money. It was this belief that has endowed me with my own priceless memories.
The Razor's Edge - W. Somerset Maughan
The Razor's Edge is an unusual amalgam — three-quarters witty social commentary about American and European society, one-quarter Eastern philosophy, all bound together with impeccable prose.
The Caliph's House - Tahir Shah
The writer, disenchanted with British city life buys an abandoned residence on the edge of Casablanca's shanty town that, rumour had it, once belonged to the city's Caliph. Childhood memories of holidaying with his folks, led him to Morocco and to 'Dar Khalifa'.  This Dar came with some unwanted guests, its jinn's (ghosts). So begins Tahir Shah's gloriously vivid, funny, affectionate and compelling account of how he and his family - aided, abetted and so often hindered by a wonderful cast of larger-than-life local characters: guardians, gardeners, builders, artisans, bureaucrats and police (not forgetting the jinn's, the spirits that haunt the house) - returned the Caliph's House to its former glory and learned to make this most exotic and alluring of countries their home. This book gave me a very realistic impression of the country I love, the magical, multi-faceted, contradictory country that is Morocco. It also stopped me wanting to buy a house there!
Empress Orchid - Anchee Min
My favourite review and I couldn't agree more 'Rich in detail and historical background, the novel drenches readers in the colours, textures and affluence of the Forbidden City ... a stirring, exotic novel that is a treat for the senses and the intellect alike' Los Angeles Times.
Fear & Loathing in Las Vegas - Hunter S. Thompson
This book made me laugh out loud. OMG what a drug riddled adventure.
Atlas Shrugged - Ayn Rand
I was given a battered copy by an ex-boyfriend and, even before I read it, I knew that it carried within its pages some deep, abiding truth about motivations, freedom and self-determination. I went on to read all her books We The Living, The Fountainhead and Anthem.
I love books that change your life.
Tuesdays with Morrie - Mitch Albom
In Mitch Albom's best-seller book 'Tuesdays With Morrie', the author examines what life is all about and its most important values. As Mitch attended university, Morris Schwartz, known as Morrie, taught him at least one sociology course per year. He developed a close relationship with the professor and promised to stay in touch after graduation. Although life took Mitch on a different course, he heard, thanks to a TV interview, that his old professor suffered from an illness. After a 16-year gap, he renewed his acquaintance with Morrie. Together, they charted the professor's final course, his journey to death from ALS (amyotrophic lateral sclerosis). The journey forces the reader to address what is really important in life. Then I read...
The Five People You Will Meet In Heaven - Mitch Albom
The story starts out with a grumpy old lonely man named Eddie. He works at a carnival which has deeper meaning to him than just spinning rides and cotton candy stands. He had no idea that his 83rd birthday it would be his last, as he saved an innocent girl from a broken carnival ride, but gave his own. Now in heaven he meets five people who remind him of his past. They show how he affected the world in a way that was unconscious to him. Through the adventure he realises his true life's meaning. After reading The Five People You Meet in Heaven it made me wonder if I have impacted other peoples lives?
I love books that teach you something.
The Time Keeper - Mitch Albom
A very old fashioned style fable about Old Father Time!
The Catcher in the Rye - J. D. Salinger
J. D.  Salinger's classic The Catcher in the Rye illustrates a teenager's dramatic struggle against death and growing up. Main character Holden Caufield recounts the days following his expulsion from Pencey Prep, a private school. After a fight with his roommate, Stradlater, Holden leaves school two days early to explore New York before returning home, interacting with teachers, prostitutes, nuns, an old girlfriend, and his sister along the way
The Boy in The Striped Pyjamas - John Boyne
Set during World War II, a story seen through the innocent eyes of Bruno, the eight-year-old son of the commandant at a concentration camp, whose forbidden friendship with a Jewish boy on the other side of the camp fence has startling and unexpected consequences.
A Million Little Pieces - James Frey
This book has amazing review from everyone. Read on: 'The last remarkable book I read... I couldn't put it down.' (Q Magazine, Dave Matthews) or 'Frey really can write. Brilliantly. And if you don't think so, f*** you' (Evening Standard ) or 'This book is definitely going to be huge ... There is no question that he's a good writer. As soon as you start reading the book, Frey's voice rings out. It's clear and sharp and turbocharged ... We love rehab memoirs. This is a good one. It might even be a great one' (Independent ) 'I agree with all above' (Kim)
1421 - Gavin Menzies
Who discovered America? Fact: the Chinese!
Mists of Avalon - Marlon Zimmerman Bradley
Mists of Avalon was given to me whilst in California from a dear friend. I'd been reading this book just before I went to sleep. With my imagination fully fuelled I dreamt I was flying. Arms stretched wide, I flew around like an Eagle. After a lifetime of listening to my sister and father telling me how great it was, I had my own experience. I was also taught magic with stones and it was so real I could feel the stones in my hand. My commentary on this book is that it's 'magical'.
Tales of the City - Armistead Maupin.
After living in San Francisco in the 80's reading all these books was like going on a trip down memory lane.
I love books that are about sex, drugs and rock & roll.
Wonderland Avenue - Danny Sugarman
What more can you say about a book that was written by the Doors manager! Sex, drugs and rock and roll baby! LOVED IT!
This is another fascinating historical biography that reads more like a novel than a stuffy factual book. Enchanting.
Dandy In The Underworld - Sebastian Horsley
Compelling reading of a life lived to the full, in oh so, the wrong way!
Oscar and Lucinder - Peter Carey
An eccentric view of the lives of two people in 1864. Daring, creative, intense and a little bit bizarre
The Shadow Of The Wind - Carlos Ruiz Zafon
Hidden in the heart of the old city of Barcelona is the 'cemetery of lost books'. This book was mysterious and captivating.
The Radleys - Matt Haig
What a fun book about a suburban vampire family. Enjoyed it.
Room - Emma Donohue
Written from the prospective of a five year old. Couldn't put it down. Seen the film too.
Wetlands - Charlotte Roche
Truly, wonderfully gross. Really enjoyed it.
How Could She - Dana Fowley
At just five years old, Dana learned that there was no one she could trust. Most devastating of all, even her own mother. Very sad.
An Intimate History of Humanity - Theodore Zeldin
Read this many years ago and found it fascinating.
Before I Go To Sleep - S J Watson
Such a brilliant premise for a book. A must read.
I love books that are clever.
Short History of Tractors in the Ukraine - Marina Lewycka
Set in Peterborough, it made a lot of sense to me as I know the area well. Very funny and touching and infuriating.
Lullubies For Little Criminals - Heather O'Neill
Written in the voice of a child, this book is about the highs and lows of being cared for by a heroin father.
Of Bees And Mist - Erika Setiawan
Fairytail of a feuding family set in a darkly gothic fantasy world. Mesmerising. 8/10
I love books that have a magical quality.
Night Circus - Erin Morgenstern
Magical, mysterious, extremely charming and very, very readable. 10/10
The Sweetness At The Bottom Of The Pie - Alan Bradley
11 year old Flavia solves the mystery of the dead body in the cucumber patch. Charming and intricate. 7/10
Tamburlaine Must Die - Louise Welsh
Love, love, loved this book. Set in London at the time of the great plague. A page turner from such a skilful writer. 10/10
The Venus Club - Mark Gatiss
Edwardian chap is a secret service agent in a very depraved, macabre and hilarious story. Loved it. 8/10
Heartstone Shardlake Series by CJ Samson
England is at war. King Henry VII invasion of France has gone terribly wrong! Matthew Shardlake has been give an interesting case to investigate by Queen Katherine Parr.
I've read these out of sequence, starting with Heartstone, then Sovereign. So I bought the missing ones and have also read:
Dissolution (2003), ISBN 1-4050-0542-4
Dark Fire (2004), ISBN 1-4050-0544-0
Sovereign (2006), ISBN 1-4050-5048-9
Revelation (2008) ISBN 1-4050-9272-2
Heartstone (2010) ISBN 0307356183
Lamentation (2014) ISBN-10: 0230744192
LOVE them all. 10/10
The Red Rose of Anjou - Jean Plaidy
Tells the story of English King Henry VI who was a weak and pious man who hated war and his French wife Margret of Anjou. This was the period of time called the War of the Roses. 10/10
Innocent Traitor by Alison Weir
The story of Lady Jane Grey during the latter years of King Henry VIII rein. Such a sad story. Top marks. 10/10
Holy Spy - Rory Clements
Historical plot to assassinate Queen Elizabeth I, and crown Queen Mary. Full of twists and turns. 7/10
Girl On A Train - Paula Hawkins
A real page turner. Couldn't put it down. Narrative of a drunk! A thriller. 10/10
The Girl Before - JP Delaney
Very enjoyable, read it very quickly. Jane was much more likeable than Emma. Recommended for an easy quick read. 7.5/10
Apple Tree Yard - Louise Doughty
Great psychological thriller. The story was presented as a secret letter, to a secret lover. Very original. 8/10
Never Go Back - Lee Childs
Fast paced. Twists and turns in every page. Most enjoyable. Easy to read. Reacher is a great character. 8/10
Ashes Of London - Andrew Taylor
Almost as good as the Shardlake Series by CJ Samson - but not quite! Would give it and 7.5/10.
The Beautiful Dead - Belinda Bauer
This is a clever, chilling, and penetrating read 7.5/10
The Gargoyle by Andrew Davidson
Extraordinary tale of burning love through the centuries. 9.5/10
Rivers Of London by Ben Aaronovitch.
London crime and magic. 5/10
Sapiens by Yuval Noah Harari
Fast not fiction. AMAZING. Scary! Earth is 4.5 billion years old. In just a fraction of that time, one species among countless others has conquered it. Us...!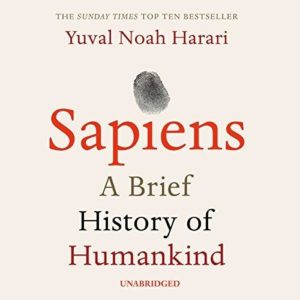 Check out my social media on the HOME page and the BLOGS page. Follow me?
If you have enjoyed this review you may wish to donate some cash via an Amazon Gift Card.  Alternatively, I have a Wish List you may choose from.
Miss Kim x
SaveSave
SaveSave
SaveSave
SaveSave
SaveSave
SaveSave