Brighton is a hot spot. It's a 'must do' for all travelling mistresses in the UK and further afield.
Brighton Dungeon & Boudoir is perfect too as it is not affiliated to any another Mistress. Which means that all local subs and slaves will see lots of different dommes in this establishment. It can be rented by the hour, when not booked for an overnight/day rental from a travelling mistress.
Consequently, you only really need a 1.5 clients booked in, and your rental is covered. Plus no worrying about trying to find a hotel or B&B close, as you can stay over. Rates.
Absolute unique selling point about this place is, it has accommodation. A double bed in a beautiful newly refurbished room. The boudoir has a vanity with hairdryer, and TV with a good porn collection. There are 14 plug sockets in this room and four usb ports. No need to bring so many plugs. The bedroom can also double up as another play space or filming location.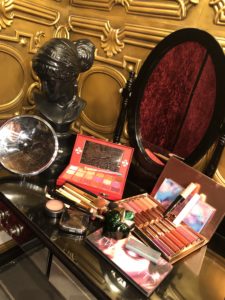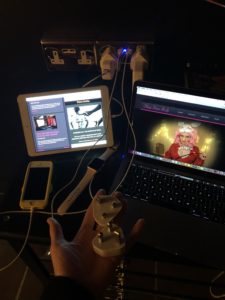 Let me talk you through all of the facilities:
Medical room with lots of mirrors. Beautiful red medical/gynaecological bench which folds flat. Two rubber body bags and two straight jackets. Numerous hoods, dildos and the usual medical stuff.
Upon request there is a Tremblr and electrics.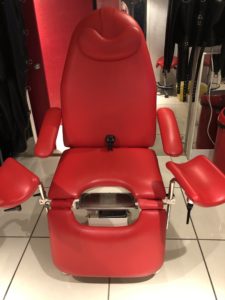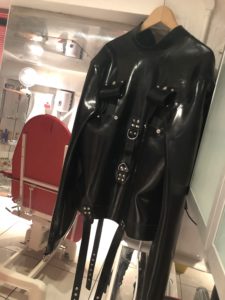 Dungeon has a huge blue neon-sign that says Dometria - the former owner and a Mistress R.I.P. There are the usual items; cross, suspension and whipping bench as well as a fucking machine and dark scary cells. Plenty of impact play equipment, leather bondage and ropes.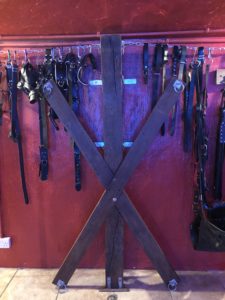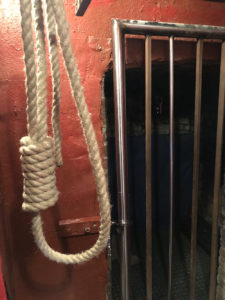 Entry and exit for your stay: you get your own key, so you can come and go as you please. There is a shared hall but it's very quite and those using it are aware of the facility. No awkward moments at the door.
Tea and coffee with brewing facilities. A small minibar-style fridge. Perfect for quality nibbles like shrimp, salmon and enough room for a couple of bottles of Champagne. No cooker or microwave. Disposable plates.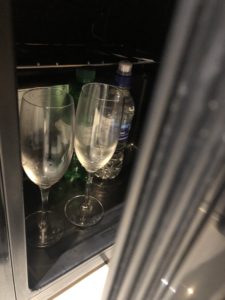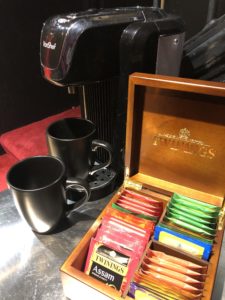 New toilet and shower/wetroom which are immaculate. Towels supplied.
Love the fact that the CD player is in the space connecting the rooms and not the play spaces themselves, as I like music to be more background than in-your-face. Some good jazz and classical CD's too.
Free wifi. Good heating. Strangely quiet for Brighton, but then it is in a basement...where no-one can hear you scream!
This time I was in Brighton, East Sussex at the Brighton Dungeon and Boudoir on April 15th and 16th. I was really busy during my stay, with clients in both rooms. However, I still had time for Afternoon Tea at The Grand Hotel with Mistress Catriona and Pretty Painless. Also shopping in the Laines and a girly night in with Madam Brodie (below). The great thing about Brighton is everything is so close.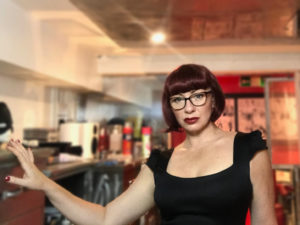 Photographs and films: want to see more of me via my clips site: OnlyFans
Tweet this Blog? Do it below!
Wish List is a great way to show your appreciation of my blogging. Amazon money gift cards are most welcome using kimrub@btinternet.com. Because giving fills you with joy.
Important: the only way to book an appointment or to ask questions is to call Miss Kim by calling on: +44.7729 003220
Miss Kim x