This years word of 2020 is LEARN. Basically I wanted it to help me to dominate my finances!
Mastering the various parts of my life has been an ongoing thing, and I really felt like the culmination of all my efforts came to fruition last year 2019. An amazing year for me.
However, there is one area I fail on which is, how to effectively monitories my Only Fans (or similar) account. Do you have an OnlyFans but don't really know what to do with it? 
Or have one but scared your going to fuck it up or have it taken away?
With this in mind and for my New Years Resolution, I reached out to a friend who had previously told be she was writing a plan - a workbook with a view to presenting this solution is a seminar/workshop format (amongst other things).
Alex AKA Simwise has a very successful OnlyFans page which earns her a very good living. While she is not a mistress, sex worker or anything similar, she does have a huge following who like her sexy, and often cheeky films and images on her OnlyFans. Her Twitter.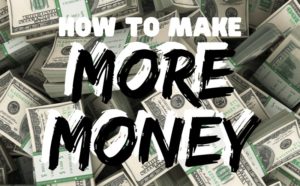 With her very analytical mind she has broken down each of the elements involved within the site and has removed all the confusion and replaced it with all the answers. I cant wait!
Advice doesn't stop there, as she can help with filming ideas, filing solutions, recording equipment. Everything!
As I wanted a front row seat at her first seminar, so I suggested she hold it at the same place I have my workshops. I also managed to get a discount code out of her for all my friends. You!
Make More Money Online Seminar is on February 23rd from 12pm to 5pm in London E2. It will 100% help you maximise your potential. Go from making hundreds each month, to thousands of pounds.
Type in discount code KIMRUB at checkout and gives you a 10% discount (£25) on the price of the seminar, which is £250.
Therefore now is the time to do it, if you are struggling to monetise your fan base, or have tons of content but don't know how to structure it for maximum returns. This is me! I find it all very confusing. I put up a gallery every so often but I know It's a waste of content, if there is not structure there.
Now, maybe you're thinking I don't have an OnlyFans account? Stop there! Take the seminar first. Picking your name is important, and Alex can help with that, bank account info is vial, so you should get some sound advice. And much more!
Why model for a content provider, for a very small fee, when you can use your day more productively and earn you own money - Learn Dominate Finances.
Filming can be done with a mobile phone in your bedroom. It's very simple and with this class you will find out!
In conclusion - take the seminar first and do it the right way!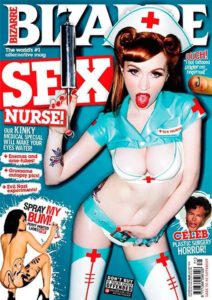 Photographs and films: want to see more of me via my clips site: OnlyFans
Tweet this Blog? Do it below!
Wish List is a great way to show your appreciation of my blogging. Amazon money gift cards are most welcome using kimrub@btinternet.com. Because giving fills you with joy.
Important: the only way to book an appointment or to ask questions is to call Miss Kim by calling on: +44.7729 003220
Miss Kim x