Wipe clean rubber strap-on harness is my preferred method of delivery!
I've had a leather one for the longest time, but never really felt like I was getting it clean. Now have have this new rubber strap-on harness, it's all sorted.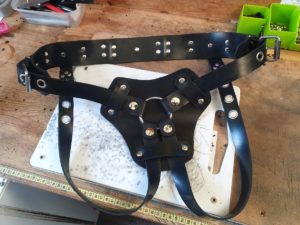 BTW I have a special Anal Play, Strap-on and Dildo weekend this July 18th and 19th on my OnlyFans.com. Subscribe. Don't miss out!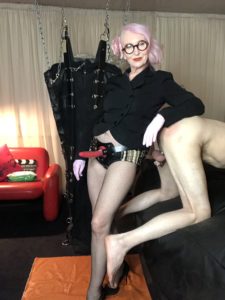 They are called Cruelty Free Restraints and can be purchased on Etsy. I also have a pair of heavy duty rubber wrist cuffs. I particulary like them as they have heavy duty roller buckles. Also a locking buckle. Plus locking posts. If you're going to invest, they may as well be 'all singing, all dancing'!
Follow them on Twitter. Also Instagram.
In think a ball gag is next on the list, as you need to be able to wash a gag thoroughly due to the amount of drool involved. I love the symmetry of the double buckle gag. Damn! Left it too long. It's just been sold on Etsy. Just sent him a message ??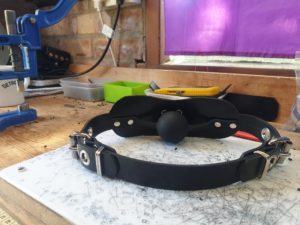 His stuff is very popular with the dommes. I know Mistress Krush and Mistress Graves both have a rubber strap-on harness.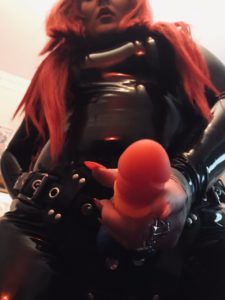 Very adjustable rubber strap-on harness will suit all ladies
Note to self: replace the hogtie that slave Houdini got out of (and broke)! Seriously, you have to buy a heavy duty hogtie as they take a lot of strain and punishment. The ones you can get from online sex shops are not good for purpose. They are OK for home users, who play occasionally, but not professioanl use. This one looks amazing.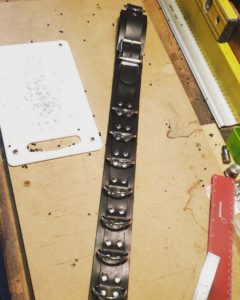 Whilst anal strap-on play is not atn the top of my play list, I am an expert and you're in safe hands.
Enjoy what I do? The please support me on Ko-fi and buy me a £3 coffee!
Photographs and films: want to see more of me via my clips site: OnlyFans
Tweet this Blog? Do it below!
Wish List is a great way to show your appreciation of my blogging. Amazon money gift cards are most welcome using kimrub@btinternet.com. Because giving fills you with joy.
Important: the only way to book an appointment or to ask questions is to call Miss Kim by calling on: +44.7729 003220
Miss Kim x