Booking in advance is essential if you would like a BDSM session with Mistress Valkyrie Veda as she will be here for less than a week, and we are already booked up for three of these days. Book now for great rates.
My fully-equipped private London dungeon is where the sessions will take place in Shoreditch/Hoxton, London E2. With new ElectraStim equipment. New latex and leather hoods and rosebud urethral sounds…to make but a few of my items. I'm always investing in new toys. Dublin Mistress visiting my private place space studio, which is immaculately clean.
The Dublin Mistress visiting is Valkyrie Veda
Dublin's fair city is were the girls are so pretty and Valkyrie is definitely that. Her specialities are foot and high heels worship, water sports, smoking and arse smothering. Although all BDSM practices are covered.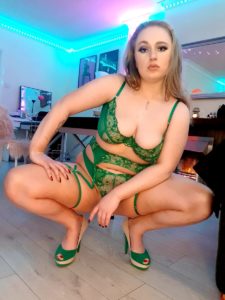 Recently, I went to Dublin for the week and stayed with @ValkyrieVeda (Fetlife) over St. Patrick's Day. Not only did we have a great time, but we realised we really work well together.
In conclusion, you would be mad to miss out on this rare occasion to double domme, or book Valkyrie for a solo session, or take us out for afternoon tea, cocktails or supper. As this is her very first time in London, and I intend to show her around this amazing city.
Dublin Mistress should have a trip to the seaside
Looking for a sub to pick us up and drive us to Brighton for Spank on May 1st, up for it? You would be our toy for the night.
More about this special lady on her website. Twitter.
Tweet this Blog? Do it below please?
Wish List is a great way to show your appreciation of my blogging. Amazon money gift cards are most welcome using kimrub@btinternet.com.
Important: the only way to book an appointment or to ask questions is to call Miss Kim by calling on: +44.7729 003220
Miss Kim 💋