Five years ago was probably the last time I went to the Torture Garden club when it was at the Coronet venue in Elephant and Castle.
First time I went to the Torture Garden club was 1990, but it wasn't at the first one. Maybe the second or third. The location was Shepards Bush and the venue - Opera on the Green.
Strangely, I started my only fetish club only four years later in 1994, which as called The Rubber Nipple Club. I say strangely, because I always think of them as being around much longer than me. However, this is my 28th year as a fetish club promoter as I still have Rubber Cult twice a year.
Torture Garden Club 30 years on
Early days are always the best, they just are! Current days are interesting nonetheless. Moving with the times and seeing the joy in everything, is a must are you move through life. So the reason I stopped going to the Torture Garden club was because, I'd go and not know anyone! Plus they had let the dress code slip and I didn't enjoy seeing people in plain black clothing or poorly cobbled together outfits. Honestly, now they they have gotten back the the real essence of a fetish club - fetish attire!
There is a strict dress code now: fantasy fetish, SM, body art, drag, rubber, leather, PVC, but no cotton t-shirts, street wear or regular club wear.
"The journey is everything" so the saying goes. You have no idea what this club has provided, achieved over the last three decades. Stop and think about that! The sights I have seen, the fun I have had, the amazing costumes I haver worn and witnessed. It's easy to have an option...we all know what that equates to! 🕳💦
Everyone has an opinion of TG
They were the very first people to have a fetish market, but inside the club! Days when there was no internet, and you couldn't find anywhere to sell your wears, except for sex shops and backs of magazines. London Alternative Market LAM, only exists because of TG.
Gracious and helpful, would be how I would have described my working relationship with them over my 22 years as a fetish club promoter, when they could have looked down on a much smaller club. They realise there is a place in the community for all of us. I still ran my Rubber Cult April 15th 2023 date past them.
Currently co-founder Alan runs TG with Charlotte, as co-founder David Wood left about five years ago. Things have changed since then, TG has got its mojo back. What do I know!? I haven't been for 5 years! I just felt a vibe when I went to the March 2023 event, that makes me want to return.
Torture Garden club is now Alan and Charlotte only
People are what make an event. As we know, you can have the best shows, enforced dresscode, cool decor, music etc...but as much fun can be had at a very small underground event. TG nevertheless, has and does, attract some of the naughtiest people, and I have bore witness to this over the last three decades. However, on the subject of shows; the only place, in all my life that I have seen the more bizarre, astounding, weird, fun and groundbreaking shows has been at TG.
It's showtime: I will never forget the guy suspended by meat hooks in his back, at a venue near Bank. Or the Freaks of Barcelona, a performance troupe of four, emerging from a five-foot alien egg. There male genitals gone! This was done by pulling the skin of the scrotum sack over the rest of the tackle and suturing. Their costumes were astounding, and I've not see the like since...this was 25 years ago! Mark from E Garbs who made the weirdest and wonderful real-leather costumes! Just Googled to try and find photos from all of the above, but nothing!
Torture Garden shows are the stuff of legends
TG tour their event all over the world. Plus host nights in other UK cities including Manchester, Edinburgh and Glasgow. Countries include Russia, Greece, Japan, USA and others. They run their own market La Boutique Bazaar and have a production company too. There is probably loads of other stuff. I just don't want to make this into an advert.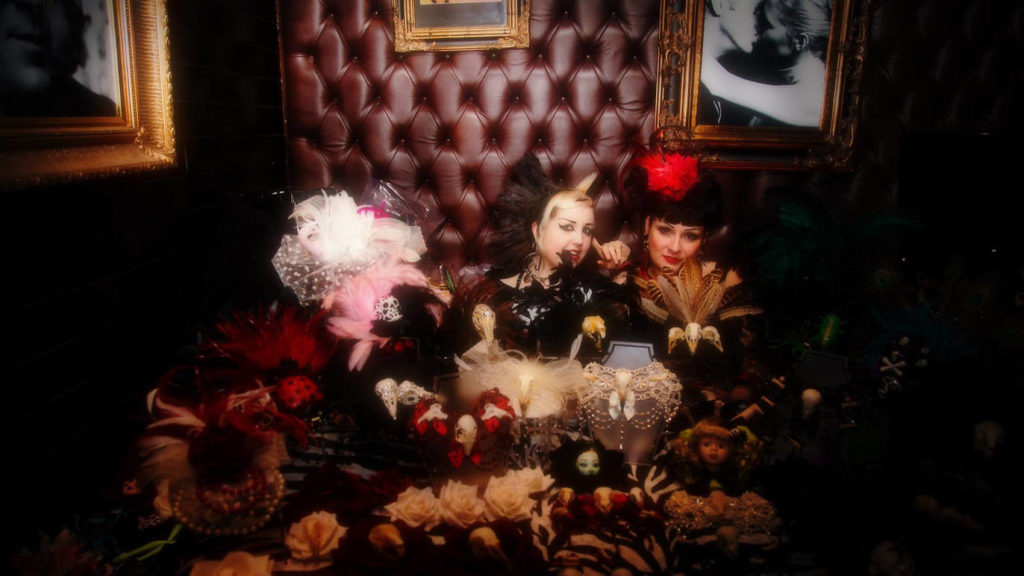 What I do want to do is, give credit were credit is due. I ran Club Rub every month for 22 years, that deserves a gold medal, however The Torture Garden wins the gold cup. Who would have thought 'we' would still be here after all this time. Thank you for what you have done for the scene over the last thirty years TG. Bravo.
Photographs and films: want to see more of me via my clips site LoyalFans.
Tweet this Blog? Do it below!
Wish List is a great way to show your appreciation of my blogging. Amazon money gift cards are most welcome using kimrub@btinternet.com.
Important: the only way to book an appointment, or to ask questions is to call Miss Kim on: +44 7729 003220.
Miss Kim x