Fancy a Miss Kim Domination holiday?
Become a regular client of mine and this option may be a possibility. Regular visits will be the only way I can judge if we will be compatible for a trip.
Client trip number one: On our first trip to the shops with my puppy slave, I noticed these lovely #Gucci sunglasses in a local opticians, which he promptly bought me. They are the large square format and have gold and pink incorporated...two of my favourite colours. However, as you can see I don't shy away from all the colours of the rainbow. This maxi dress is a riot of colour back and front.
My slave puppy happens to be very handy with a camera, so each outfit was recorded. I wore this beautiful striped kaftan on the second day. In the evenings I like to wear something long, as the mosquitos love me! In fact, I was just reaching for my repellent.
The evening of day two was when I left my mark, quite literally! Which meant no thong wearing for this puppy by the pool!
We had a little play with some improvised BDSM toys, and a few that I had packed in my case for our Miss Kim Domination holiday.
Rock & Roll: on the Saturday we had plans to go to a rock and roll event up the coast in Calafell, however, we were told it wasn't all that. We didn't go and ended up in Salou instead. Never been to Salou, even thought it's really close to my Spanish home. I always felt it represented quite a tacky holiday destination and not for me. I think I need to investigate it more. It looked nice on reflection. Photo: with or without glasses?
Everyday I swim in my pool and usually do 20 lengths. My new visor and glasses certainly helped with the glare off the water.
Luxe: it's so nice to be waited on hand and foot on my Miss Kim Domination holiday.
Cordially, in the evening, like a nice cup of tea  in the garden. Here is puppy preparing my lounger, moving it around for the optimum sunny positions. During the break away, there were lots of foot rubs, tights wearing and playful interludes.
Puffed sleeves are a particular favourite of mine and I love the ones on this kaftan, as they are so voluminous. I added a matching bag and some beautiful white marble jewellery. Kaftans are perfect as they are loose and those pesky mosquitos can't get to my flesh...oh, the black fly bite too!
Day five, we took a the car and drove south to an area of natural beauty and a nature reserve called the Delta Del Ebra. There are always flamingos and other birds. There is also mile upon mile of paddy fields. Yes, they grow a LOT of rice. The Spanish eat tons of Paella after all.
Thankfully the beach at the Delta is unspoilt, so no cafes and shops. There is nothing there; just sun, sea and sand. The water is warm and there is a great sense of freedom that comes with a nearly deserted beach.
Roadtrip: then we drove a little bit south to a village called San Carolas De La Rapita for lunch at Miami Hotel, which is on the seafront. It's a very upmarket and they have great seafood. Even though I was windswept from the beach, I threw on my favourite dress and enjoyed a late lunch with puppy.
Day six, we lounged around the pool. As they day grew on we became restless, so then we jumped in the car and headed inland, through the mountains to Mora. I first went to Mora with 'Fucking Gerry', an L.A. scene TOG, who is from Reus. As a young man he DJed at the Lord Nelson and his waiter friends opened a bar around the corner. We went in to say hello, and in broken Spanish I asked if her remembered Gerry...who wouldn't. He gave us free coffee...any friend of Gerry's!!!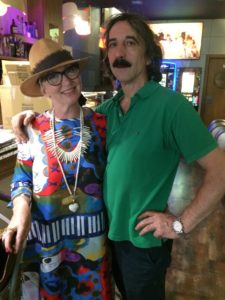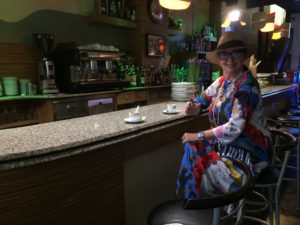 Mora de Ebra is very pretty and sits on the river that flows to the Delta Del Ebra. We had a good walk around looking at the beautiful old building and had another coffee.
Ryanair fly into Reus airport which is only 20 mins from my house.
Puppy was a very good boy. I have seen him since our holiday and he thanked me for taking him. Gave me rather a lovely speech actually.
Interested in holidaying with me? Become a regular and it's possible to take a Miss Kim Domination holiday.
Photographs and films: want to see more of me via my clips site: OnlyFans
Tweet this Blog? Do it below!
Wish List is a great way to show your appreciation of my blogging. Amazon money gift cards are most welcome using kimrub@btinternet.com.
Important: the only way to book an appointment or to ask questions is to call Miss Kim by calling on: +44.7729 003220
Miss Kim x