Here are six reasons why you should be a travelling Domme.
First one - travel broadens the mind. An old adage but a true one. When you travel, you learn things about the people and places you see. Not just having fun dominating and earning, but loads of other things. My travels this year are taking me to the Brighton Dungeon on the south coast.
TIP: If you find yourself in another area and you have forgotten something, there is always a sex shop in each town or city. Brighton has three amazing places; Taboo (next to the train station and Hove) and Lust in the North Laines. All well worth a visit, especially with a slave in tow. He will need a credit card and strong arms to help carry all those bags.
2. Experiencing other play spaces is enriching. Brighton Dungeon was once the chambers of my dearly departed friend Mistress Dometria R.I.P. Now it has been refurbish to amazingly high standards. Who wouldn't want to experience this type luxury? Take your husband, boyfriend, a girfriend, fellow domme or your mother, as it has a double bed! It's besides the seaside - perfect!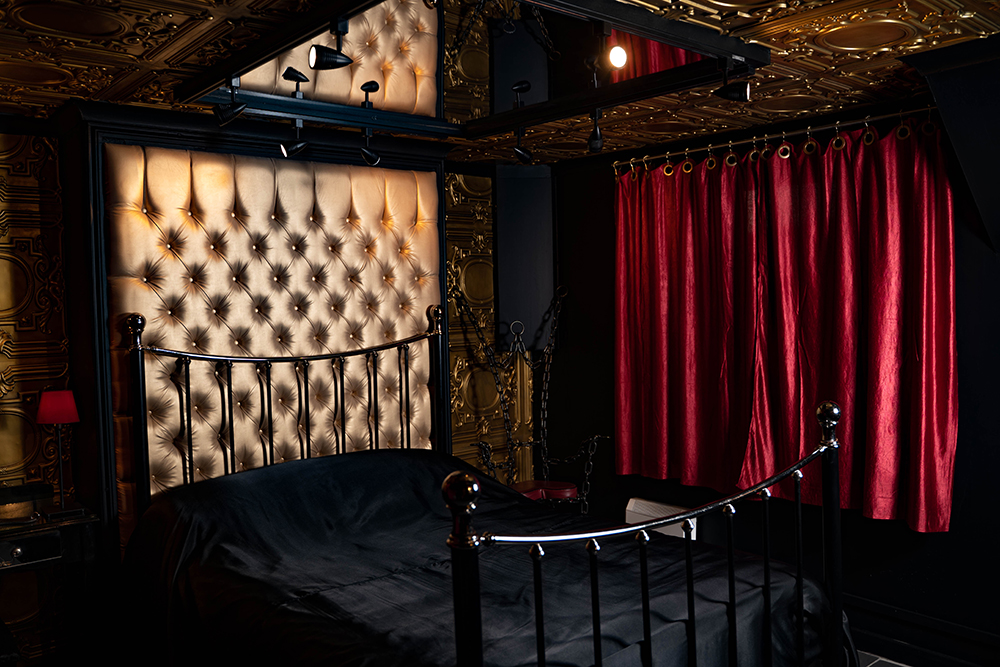 Another reason why you should be a travelling Domme is, a change is as good as a rest.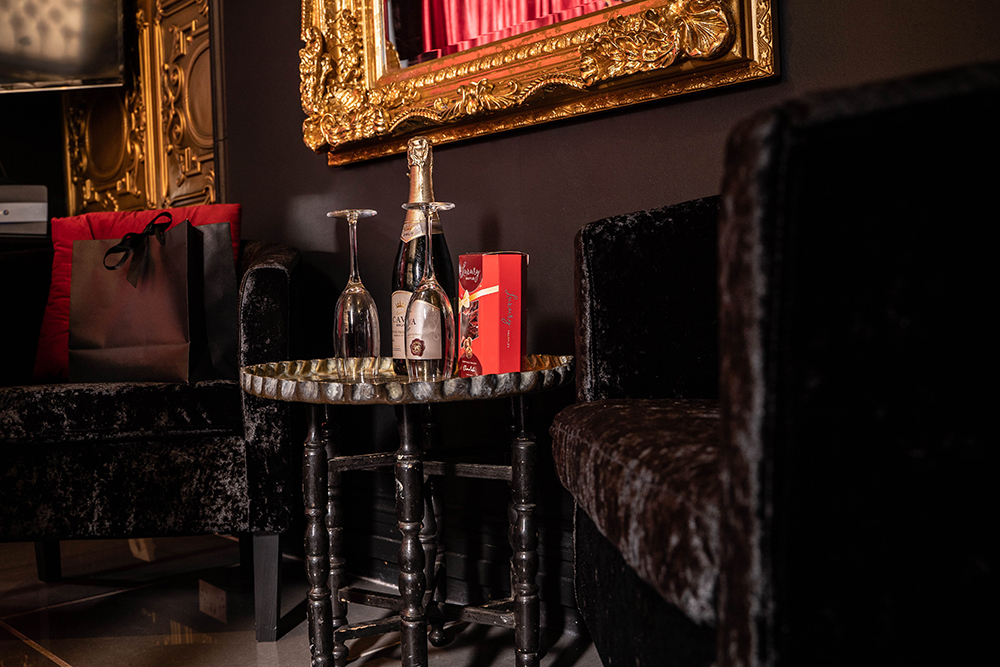 3. Travelling also gives you an opportunity for do a little filming in different spaces. If you don't get many bookings, you will have shot some film footage. When I get to Brighton I know I will have four amazing rooms to record in. I will be taking my ring flash and camera. The bathroom doubles as a wet room. I can see me stood under that shower in full rubber. Little bit of 'slow motion' filming to get the water bouncing of the shiny rubber. Just don't forget to say where you are, when posting! #BrightonDungeon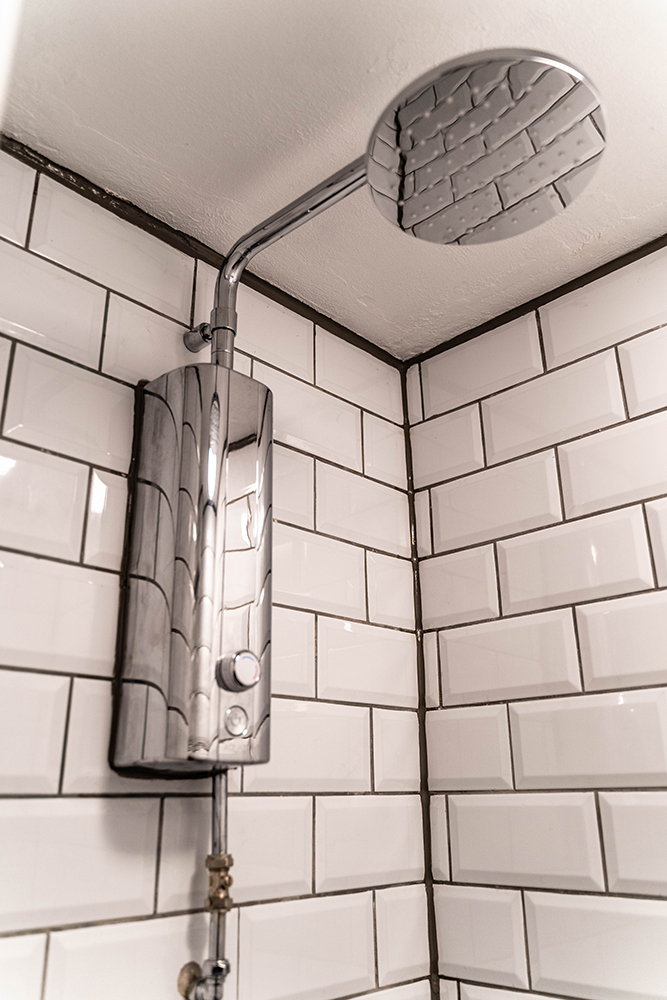 4. Meet other dommes or industry related people. Maybe you can double domme (sessions available on April 15th, 16th and 17th with Mistress Catriona Le Beau or Pretty Painless), or just meet for coffee or afternoon tea. Sometimes there might be a BDSM supplier you can visit. I get some of my hoods from Jess Courtney. She also does amazing #semipermanentmakeup. I love another great reason to travel.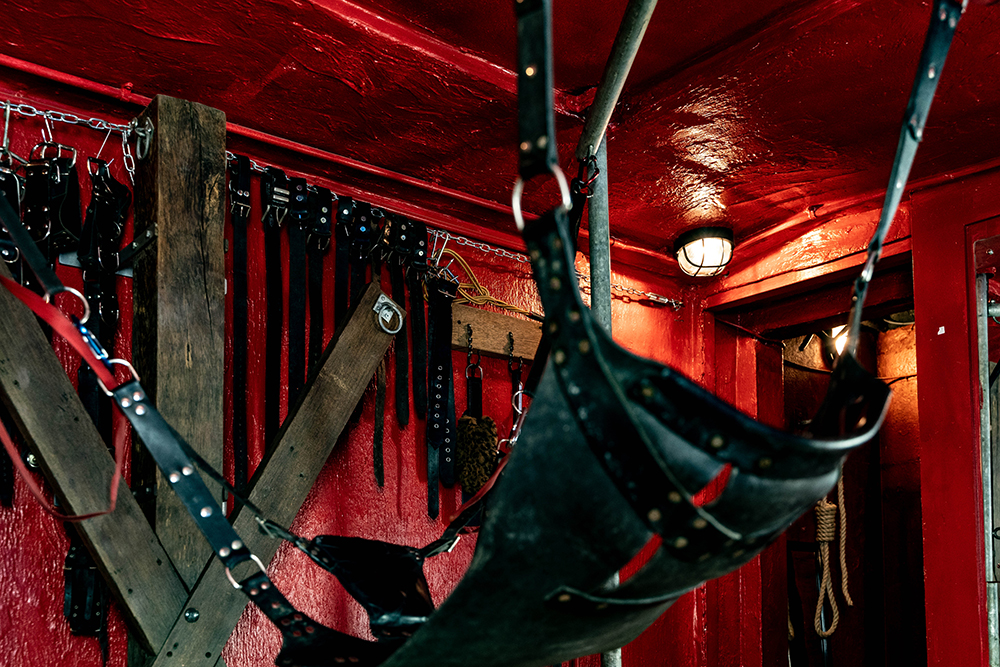 Why you should be a travelling Domme just like Mistress Tess? She makes the most of her trips. She always seems to be very focused, busy and productive.
5. Sometimes you can earn better money than in your home town/city. Certainly places like London are swamped with various Mistresses. Go to places where there are not so many dommes, and cash in. Brighton Dungeon is only £40 an hour to rent the whole space, which is cheaper than London. If you stay overnight during the week, it will only cost you the price of one client booking.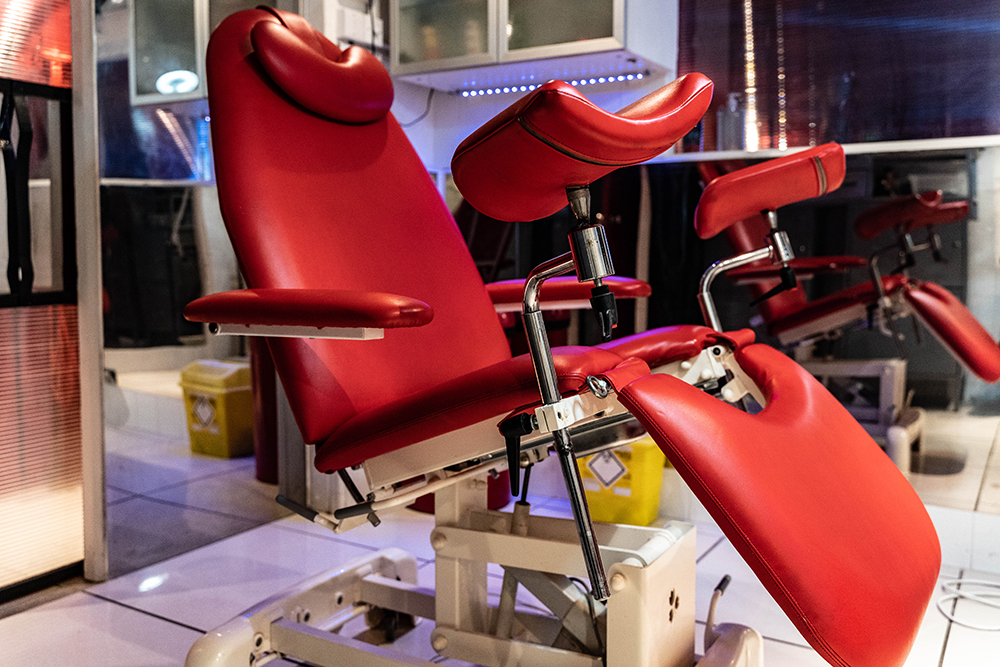 6. Vacation. Make it a working holiday. It can certainly pay for your holiday costs. I have had holidays and mini breaks in Manchester, Edinburgh, Glasgow, Brighton, Bristol and soon - Dudley and Dublin!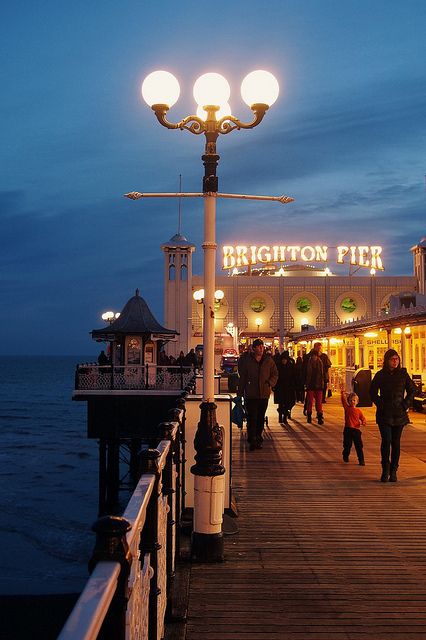 Finally, and not forgetting, this dungeon is available to rent to ANYONE!
Check out my social media on the HOME page and the BLOGS page. Follow me on Instagram? Twitter? Fetlife - MissKimRub? Pinterest?
Appreciation for my blogging? I have a Wish List if you would like to show me how much! Amazon money gift cards or gifts on my wish list are most welcome.

The only way to book an appointment or to ask questions is to call Miss Kim by telephone: +44.7729 003220 Please do not text me as I don't like to spend time texting. I prefer to speak to you.

Miss Kim x