Thank you to those that came to the Queen Bee Society Picnic.
We were there nearly four hours before the heavens opened. Enough time for Mistress Krush to give me a mini lesson in how to use a bull whip.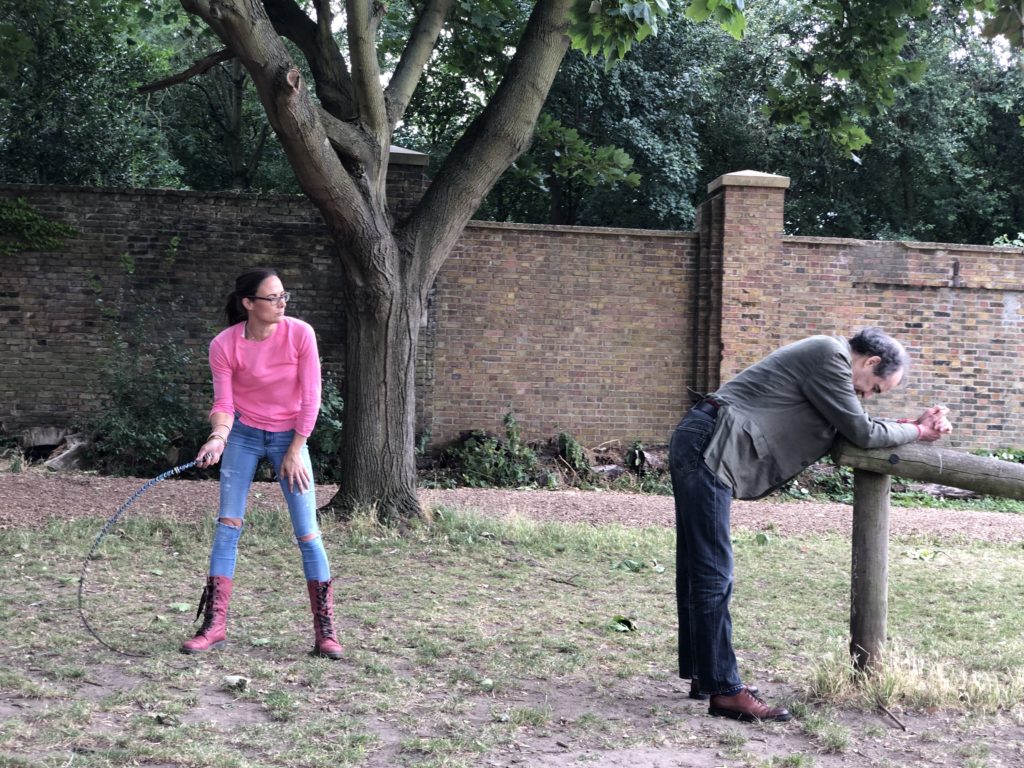 Was on Sunday 28th from 12pm. We have chosen Haggerston Park, as there is a shop very close on Hackney Road. The park entrance gate is 1 Queensbridge Road London E2 8NP next to a zebra crossing and Nursery Day Care. You will see a brick wall on the left. There is an arch on the left in the wall about 20 yards. Walk through and turn to the right. We will be along there by the trees.
Queen Bee Society Picnic in the Park for Mistresses and their slaves/partners.
There will be social distancing in place, as I'm bringing rope and making designated areas that are not too close to each other. This is for ALL Mistresses (and their slave/partner). No single men. You must be with a mistress. Offer to drive someone!
It's going to be a hot one (25 degrees) so bring water, sunscreen, hand sanitiser, a mask (if you wish to get up close to chat) and an umbrella (if needed). Bring your own food and drink. No sharing this time, unless by agreement with a friend. Not sure if the public toilets will be open but I'm going to try and sort that problem out! Don't ask! Or purchase a female urinal.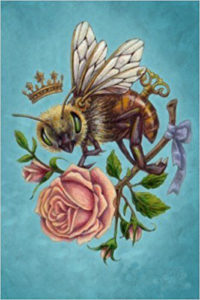 Queen Bee Society Picnic is going to be a hot one.
We need to start early as parks are getting very full ATM and we need plenty of room in which to distance ourselves. Fingers crossed this smaller park is not too busy. Please arrive at 12pm. I mean, what else are you doing?
Hoxton Overground station is a five minute walk (use your sat nav). Bus from Liverpool Street station is number 26. From Old Street station is number 55. Get off the bus at the Sainsbury's and walk down Queensbridge Road.
Queen Bee Society Picnic needs to be planned folks.
Parking is free but be careful where you park (always check) as Columbia Road Flower market is usually on and there may be some attendants out - no matter what!
BTW Queenbridge Road is blocked to traffic, so come from the north. Plan your route.
It goes without saying, no nudity or fetish clothing. Or lewd activity!
Photographs and films: want to see more of me via my clips site: OnlyFans
Tweet this Blog? Do it below!
Wish List is a great way to show your appreciation of my blogging. Amazon money gift cards are most welcome using kimrub@btinternet.com. Because giving fills you with joy.
Important: the only way to book an appointment or to ask questions is to call Miss Kim by calling on: +44.7729 003220
Miss Kim x