Happy VLOGMASS Christmas! I will be celebrating from December 1st right up the the 25th this year, with daily vlogging AKA films, plus photos and the 'Elf On The Shelf' piccy for my Miss Kim Mass.
This years Christmas 2020 offering from https://t.co/Q19dM3BY99

A little something to cheer everyone up! ????

Good 'elf to you all.https://t.co/N1HCdrBo01 pic.twitter.com/IG7hEM3Bah

— Miss Kim Rub (@misskimrub) December 1, 2020
Since early October I have been posting a daily 'Good Morning Darlings' films on my Twitter profile and then on my Instagram profile. From December 1st, I will be adding daily festive treats. I intend indulging myself in something Christmasy to get me in the spirit of Yuletide.
Good morning darlings pic.twitter.com/DGYJIFdLNs

— Miss Kim Rub (@misskimrub) October 20, 2020
Miss Kim Mass is designed to fill me with Christmas spirit
Surprisingly, we are all still experiencing something that we all thought would be gone by now. Plus I really dont think it will be going anytime soon. Especially as we are in Lockdown 2. So, in the absence of Christmas parties, Winter Wonderland markets, shopping trips up the West End, the annual meet up with old friends and visiting the family, I have decided to give myself a daily treat.
First of all, one of my 'contracted' slaves gives me an ASOS Body and Beauty Advent Calendar each year. Each day I will film myself opening that day with you. I will then go on to say what festive treat I will be indulging myself with that day.
The first day of December is when I launch my Christmas Viral film with my slave Mr Brown on Twitter and IG. It's our third Xmas film, the first one got 47K views. Here are the links to Twitter and IG. I hope you enjoy it. It was great fun to plan and film. Go look and leave me a message please.
December 1st also is the start of my 'Carry On' series on my OnlyFans page. Each day there will be a main feature film at 8pm and four other posts to keep you entertained...many of which will be festive.
It's really important to me to spend time with my favourite boys this Christmas time. Why not treat yourself and book a session. Have a look at my services and call me to book - 07729003220.
Indulge yourself this year with Miss Kim Mass
Audio books are a favourite indulgence. I listen to Orsen Wells reading a Christmas Carol by Charles Dickens every year. The Advocaat will come out for a 'Snowball' day, you gotta watch The Grinch (another annual tradition) and the Nutcracker Ballet. The Christmas tree (and room) decorations are a staple activity early in the month and another day is writing Christmas cards too. Just a few things I will share with you.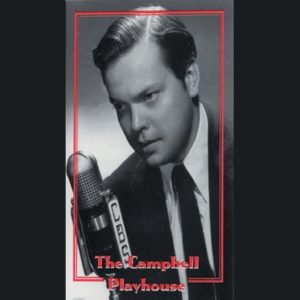 Miss Kim Mass launches her Xmas Wish List
Enjoyed my Tweets? Love my Instagram photos? Delighteted with my BLOGS?
Good! Because I'm launching my Christmas Wish List on December 1st, with lots and lots of items under £20, so you can treat me to one or more items. It's not about the value, it's the excitement of the parcel arriving. Don't forget to add your name and the social media you are on, so I can thank you.
A mistress is not just for Christmas, she's for life. So treat her well and indulge the woman who indulges you!
Enjoy what I do? Then please support me on Ko-fi and buy me a £3 coffee! 
Photographs and films: want to see more of me via my clips site: OnlyFans
Tweet this Blog? Do it below!
Wish List is a great way to show your appreciation of my blogging. Amazon money gift cards are most welcome using kimrub@btinternet.com. Because giving fills you with joy.
Important: the only way to book an appointment or to ask questions is to call Miss Kim by calling on: +44.7729 003220
Miss Kim Rub ?