Dear gentlemen perverts,
Dear gentlemen perverts I'm not your babe, or your sweetheart! Whilst I'm not a high protocol dominatrix by default, I draw the line at these terms of endearment, that you would usually use for your girlfriend/wife.
Unlike a lot of ladies I prefer a telephone conversation at the time of enquiring or booking a session on 07729003220. I also like you to act like you have impeccable manners. Greeting me with the appropriate language, "Good Morning Miss Kim, how are you today?", and then, "Please can you tell me if you do X, Y and Z, and what the cost of an hour would be?".
At my stage of life, I find myself in a very fortunate position where I'm able to 'please myself', with what I do on a daily basis. BDSM and fetish play is a choice I make, and not a financial necessity.
My number one priority is for both of us to enjoy the session. It's NEVER rushed, and I don't treat you with contempt or bad manners. I like men. Whilst I chose to not have one in my life, I'm certainly not a man hater.
Which is why I call you my, dear gentlemen perverts!
Hoping to do many, many more real-time sessions in the coming months. This is going to be my total focus moving forward in 2022. I have my own FULLY equipped play studio in London E2. However, I have recently acquired all of these items from a Mistress friend who has retired:
Real leather bodybag
Two real leather hoods
Set of real leather wrist cuffs
Two vintage violet wands
Electrics box ET-312
Twocanes
Latex maids outfit in a large
Two rubber hoods, one with a drinking funnel
Loads of chain
Real leather reversed-arm cuffs
Spreader bar
Real leather feet suspension cuffs (below)
Long real leather coat
Suspension real leather body harness
Eight slutty TV dresses
Air conditioning unit
Long green rubber operating gown
...and a cuddle toy!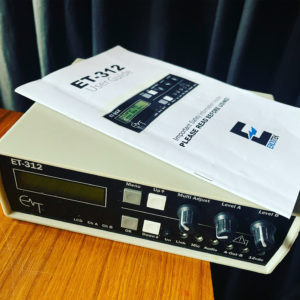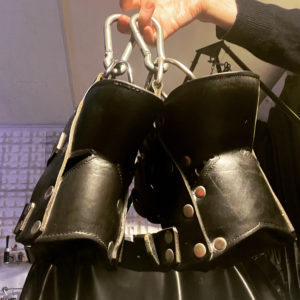 What we do in session for at least an hour (or more) is intimate, so we need to be comfortable with each other, to get the most out of it. I always offer a cup of tea and a nice sit down chat after the session (if you have time). That way we get to know each other, rapport builds and the subsequent sessions are better, and better.
Tiny details are lost in texts. Miscommunication occurs during texting and things are lost in translation. Hearing each others voices helps tremendously.
Never will I kiss you, however, I am 'touchy feely' and do not shy away from the intimacy of a touching scene. Body worship is allowed however, I am always fully clothed, and you may not grab at me like I'm your significant other…save that for her.
Charming and elegant attitude are my default settings, however, I can get down and dirty, to send your mind (and body) into a tail spin! Let me seduce you with my charms and destroy you with my dominance!
Once you have become a client, and I have spent quality time with you, an we know each other somewhat, then you are able to text me to book a session. Of course, I would always rather hear your voice.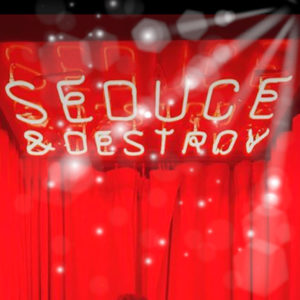 Dear gentlemen, I've told you what to say above, how hard can it be to pick up the phone and act with manners and clarity.
Sincerely,
Miss Kim Rub 💋