SOMETHING DIFFERENT THIS TIME! I'M DOING A QUEEN BEE SOCIETY CREAM TEA WITH WORKSHOP AT MY PLAY SPACE IN SHOREDITCH/HOXTON ON FRIDAY MARCH 4TH at 2PM £25.
The last event was a huge success and so much fun, so I though I would do something special again.
There are only 15 places at the next event, hurry before they are all snapped up. Text me or call me on 07729003220 to book a place for £25.
Queen Bee Society tea with workshop is £25
Electrastim are the experts in all-things-playful with a little electrical stimulation! They are bringing their full range. This will be demonstrated on our lovely maid Tweeny. You will be able to purchase on the day at a 15% discount . The items will then be posted to you. If you're not interested in the electrics, then maybe wait for the next one, so that those that are interested can take this opportunity.
They will bring a selection that caters for beginners, as well as experienced users. There will be a COMPETITION to win one of their amazing Flick Duo Multipack.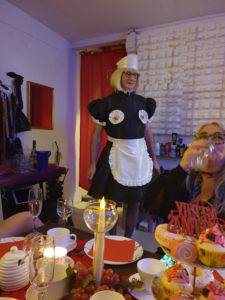 FUN PACKED AFTERNOON...BECAUSE THAT'S HOW I ROLL.
Food will mainly consist of scones, jam, cream and cake. And tea...of course. The workshop will start first so it will be around 3pm/3.30pm before this is served. So have some lunch before you come.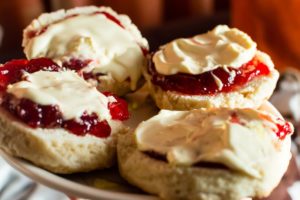 Booze is up to you. Please feel free to BYO. I will supply glasses. We will definitely sit around and have fun and giggles into the evening.
QUEEN BEE SOCIETY CREAM TEA WITH WORKSHOP FOR MARCH ONLY
There will be photos and a competition to win ? from Electrastim, plus a chance to network with your fellow sisters.
Mistresses who have booked Queen Bee cream tea with workshops include:
Lady Fleur Lifestyle
Enjoy what I do? Then please support me on Ko-fi and buy me a £5 coffee!
Subscribe to the weekly newsletter here.
Tweet this Blog? Do it below!
Wish List is a great way to show your appreciation of my blogging. Amazon money gift cards are most welcome using kimrub@btinternet.com.
Miss Kim