The Mistress Workshop is run by myself Miss Kim Rub for 10 years now. There is no other, as I have the domain name! My approach and concept is unique, it's one-of-its-kind.
The next Saturday Group Mistress Workshop is on September 3rd 2022, from 1pm to 6pm. Only £180 Tickets. Class numbers are limited. Book NOW.
A non-refundable deposit of £50 is needed to secure your place. Pay your deposit here or call me ANYTIME on 07778596047 to discuss other payment options.
VERY IMPORTANT: Once you have paid you MUST text Miss Kim on 07778596047 to ask for the building number. Also to ask how to pay the remainder of the £130 prior to the event.
Located in my private play studio in Hoxton/Shoreditch, City of London E2. If you can't get to London and prefer to do it online read this.
Treats: glass of bubbly upon arrival. Tea and cake at half time.
READ these testimonials: https://buff.ly/3Gqut3v
Wow! 34 years on the scene
Why I teach BLOG ❤️ I, Miss Kim Rub, am the ultimate Mistress Mentor. I will always be there for my ladies, as I care. I'm just a text, email, PM or call away.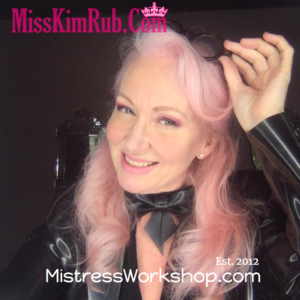 Only one Mistress Workshop you will ever need, taught with passion.
My workshop is designed to help you find your place in your local scene, dominate the household, have fun times with friends, share passions with lovers, boyfriend, play partner, fiancé or husband. If you want to turn this into a profession, then I can help you do that too.
When you are deciding who will tutor you, remember there is only one Mistress Workshop.
Twitter: @misskimrub @MistressMentor @misskimmedia @KimClubRUB @misskimworkshop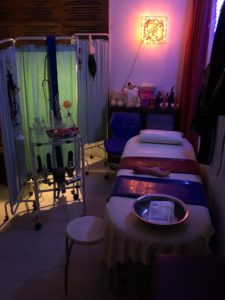 Fetlife event - say you're going!
Enjoy what I do? The please support me on Ko-fi and buy me a £5 coffee!
Tweet this Blog? Do it below!
Wish List is a great way to show your appreciation of my blogging. Amazon money gift cards are most welcome using kimrub@btinternet.com. Because giving fills you with joy.
Important: the only way to book an appointment or to ask questions is to call Miss Kim by calling on: +44.7729 003220
Miss Kim 💋