There is only one Mistress Workshop, and I know that because I have the domain name.
I, Miss Kim Rub, am the ultimate Mistress Mentor. I will always be there for my ladies, as I care. I'm just a text, email, PM or call away.What I teach is universal, so my workshop will be just as relevant to the woman in Morocco, as it will to the female in Norway.
This is especially relevant as my workshop has gone online. The group workshop at my E2 studio will commence again some time in the not-to-distant-future. However, I can teach you now at any time, on any day via the internet.
My workshop is designed to help you find your place in your local scene, dominate the household, have fun times with friends, share passions with lovers, boyfriend, play partner, fiancé or husband. If you want to turn this into a profession then I can help you do that too.
When you are deciding who will tutor you, remember there is only one Mistress Workshop.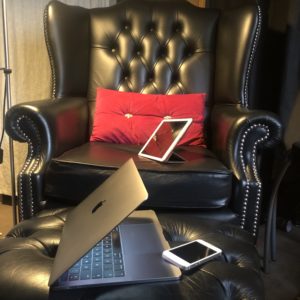 Equally, helping you if you're building an online career in this area, whether it's to supplement your income, change careers, have a standby 'just in case', or just doing it, for the fun of it.
My story started a very long time ago. Over the years I have gained a wealth of knowledge and understanding of BDSM and fetish. This is built on 32 years a constant involvement with the scene.
My unique approach will show you all the possible ways to be, look, specialise, act, dress and perform. Because I dont believe there is only one way to dominate and we must all be the same.
Some would have you think that it was a formula that you learnt verbatim. Not so. Every woman, mistress, domme, dominatrix is different. Thank goodness! We have to be different because the men we play with are! I help you tap into the type of dominant you want to be. My teaching style is methodical, organised, inclusive and exhaustive. I'm full of passion for a subject that has fascinated me for 30+ years.
Only one Mistress Workshop you will ever need, taught with passion.
Teaching is my favourite things to do, out of all the things that I do. Nothing gives me greater pleasure than to pass on my knowledge, enthusiasm, creativity, humour and love of this subject, on to my fellow sisters.
Empowerment, I'm a great believer that every woman should tell her own story, so I don't reveal who I have taught. Once the workshop is finished, each woman gets sent on her own personal voyage of discovery. However, I am always here for them. Just to say, many of these ladies I see every day on Twitter and other social media. We are in contact and sometimes not directly.
A little about my story; when I first started on the scene it was very much about the clothes; leather, rubber, thigh high bats, stilettos, chains and studs that interested me. I'm a fetishist. However, as I began to learn more about the scene and it's history, I found BDSM fascinating and became heavily involved in that too.
I'm interviewed for magazines and podcasts often. I give talks too, recently giving one at the Bishopsgate Institute. They have a library and archive there, and I've proud to be one of the collections recorded for posterity.
I have a history unlike any other. I was Fetish Technical Advisor on the Preaching To The Perverted film. Where I'm listed in the film credits. I produced a fetish-inspired Christmas party for a huge advertising agency called WCRS. The spend was 200k and I was spectacular night. I've been invited to many private events held by the fetish scene Who's Who!
I used to throw an annual free fetish party for the scene, as a payback for all the wonderful support I've had over the years. I ran the Fetish Speed Dating, as a free event for years. Now I run the Queen Bee Society drinks for dominant ladies to get together over a cocktail. "To give, thy shall receive"!
Teaching isn't just about having a few ideas about BDSM, it's having knowledge, structured approach and clear presentation to name but a few things. Check out someone credentials before to take advise from them.
There is only one Mistress Workshop and soon mini workshop will be available online
Phase three on my Mistress Workshops will soon be a reality, as my techniques for each BDSM subject will soon be available as a pay-to-view on Patreon. New mini workshops will be Anal Play & Pegging, Wax Play, Social Media Marketing, Glove Drama and Impact Play. These will suit those ladies that already have a background in BDSM, whether it's private or professional. It will also soon be available, at a discount, to those ladies that have done my beginners Mistress Workshop. This will roll out during September 2020.
Enjoy what I do? The please support me on Ko-fi and buy me a £3 coffee!
Photographs and films: want to see more of me via my clips site: OnlyFans
Tweet this Blog? Do it below!
Wish List is a great way to show your appreciation of my blogging. Amazon money gift cards are most welcome using kimrub@btinternet.com. Because giving fills you with joy.
Important: the only way to book an appointment or to ask questions is to call Miss Kim by calling on: +44.7729 003220
Miss Kim x