Thrilled and delighted to announce the first Worldwide chapter of the Queen Bee Society Drinks. It will be called the Queen Bee Society Dublin Chapter and hosted by my dear friends and fellow mistresses Valkyrie Veda and Scarlet Dublin Domme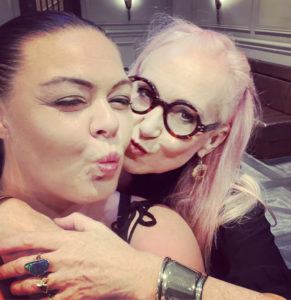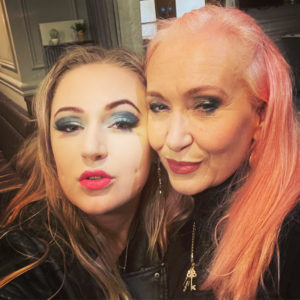 Date chosen for the first Queen Bee Society Dublin Chapter is Wednesday October 19th at 7pm. Location The Dean, Harcourt Street, Dublin 2. Just come along. I have pink hair and can't be missed!
The first Queen Bee Society chapter was supposed to happen in New York City and host by Queen Layla but due to the plague it never happened.
There will be the usual FREE gold plastic Queen Bee Society privilege card, queen bee charm, plus a lipstick charm. Come along ladies and full-time trans. The event is free and is all about bringing ladies together. It has operated in Shoreditch London since early 2018. The sisterhood is real.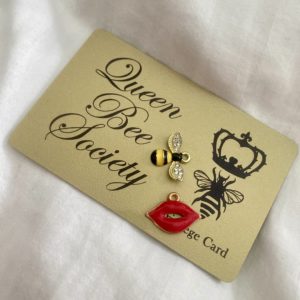 This will coincide with my visit to Dublin 4 should anyone wish to book me for a session, or book double domme with Mistresss Valkyrie Veda and I. Session are available by calling me on 07729003220. The slots are filling up already so get in touch if you are interested. Telegram is the best way to contact me and there is no charge for the call out text for both of us. Plus its free to download and use.
The apartment in Dublin 4 is very discrete. And I expect to you to be! Specialising is hoods, electrics, rubber bondage, sensation play, impact play, CBT, nipple play…pretty much everything
Want to see more photographs and films of me? Do that via my LoyalFans site.
Enjoy what I do? The please support me on Ko-fi and buy me a £5 coffee!
Tweet this Blog? Do it below!
Wish List is a great way to show your appreciation of my blogging. Amazon money gift cards are most welcome using kimrub@btinternet.com. Because giving fills you with joy.
Important: the only way to book an appointment or to ask questions is to call Miss Kim by calling on: +44.7729 003220
Miss Kim x