This trip had been organised since last November! However, it wasn't till the day before that I heard my accommodation was a problem. Too late to sort anything else out! I have decided I will be undeterred, and I will go this year, as this Mistress loves Paris!
When you have blocked the time off in your diary and have the spending money in your hand, I think it would be rude not to treat yourself, and spend it all.
Travelling domme work is not for me, so this was for pleasure and I had planned to walk around and look at the sights. However, I'm not one for the tourist traps, and prefer to find quirky little cafes and restaurants...not to mention, cute authentic perfumeries, milliners and hosiery specialist. The cemetery was also on my list again.
Mistress Loves Paris, Dublin, NYC etc
First thing I did with my spending money, was order a large bottle of Lys 41 by Le Labo from John Lewis. It's an is an overwhelming white floral, a blend of jasmine, tuberose absolute and lily. A few days later my client instantly remarked how beautiful it was. And because I didn't go to Paris, I got to see him, my real-leather-loving boy ⭐️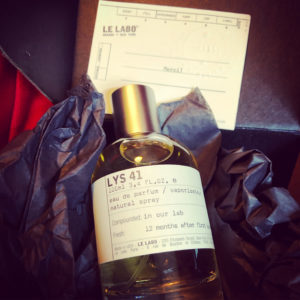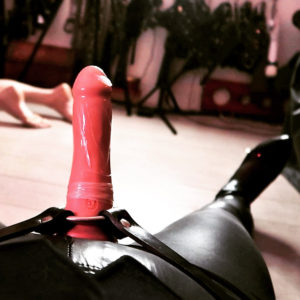 Afternoon Tea is a real treat for me. I invited Mistress Domina Emilia, as she is such an elegant lady, the perfect choice for Champagne tea at the Royal Horseguards Hotel near Trafalgar Square. Manners maketh a woman to, and she came with a gift and card.
Clothes I have a passion for, but was very restrained and decided upon only purchasing two pairs of men's striped pyjamas, which made me think of a book called the Boy In The Striped Pyjamas. Sad tale.
This Mistress loves Paris, France!
Massage session was to be a treat for the disappointment of not going to Paris, but that was another disappointment, as I had to pay for it myself. Still it was really lovely and relaxing. Plus my lovely massage lady was Spanish!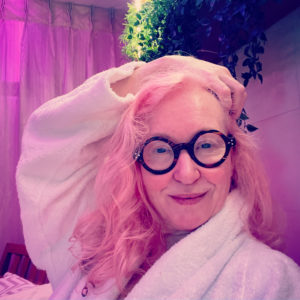 My very long (for me) natural finger nails had to come off just after Christmaso, so I decided to go for a pedicure, as I'm not ready to have shellac on my finger nails again for a few months. My favourite colour is glittery pink, and the nail shop is only two doors away!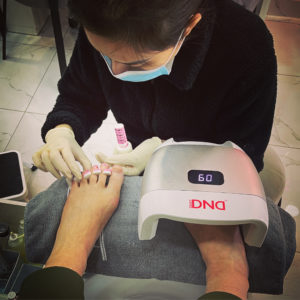 Gifted a new dusky pink swimsuit from one of my lovely boys, who is so wonderfully generous and kind. He knows I swim everyday too! Plus my favourite colour.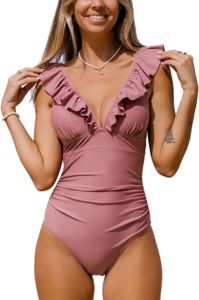 Darling sissy Fancy, got me the most beautiful negligee from Dutch Courage Lingerie. I'm not one for any sort of exposure, but I do like a retro glam look, and a gown does that, whilst covering up. Photos to come...watch this space!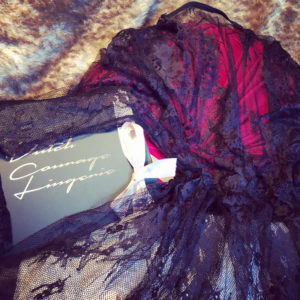 Swam every day without the worry of work of appointments etc. I've recently lost ten pounds and I'm feeling good about looking better, having everything in my wardrobe fit me and a great level of fitness.. This is due to the hour I walk every day and the half hour swim. I love going very early. It's some 'me time' everyday; sauna, Jacuzzi and steam really help with your wellbeing.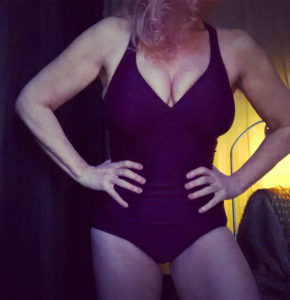 Booked in two workshops with my favourite ladies; Lady Grace Allure and Lady Rose Epic. Wonderful woman with a real interest for the BDSM/fetish scene. Ladies like these are the reason I teach.
I definately will go to Paris this year!
Booked another trip to my house in Spain for the beginning of April. Want to try and get there six times this year. Already been once with my maid Plain Jane. April was chosen as a response to one of my Barcelona boys asking me to go. Any excuse!
New bag purchased! I take very little in the way of clothes and toiletries etc when I go to my house in Spain. However, when I do I pack the little (free) bag you're allowed, I always make it too heavy! So wheels and a handle were needed. I bought this new one on the left from Amazon...see how tiny it is? Airports are all walking, so it can be a real effort if it's heavy.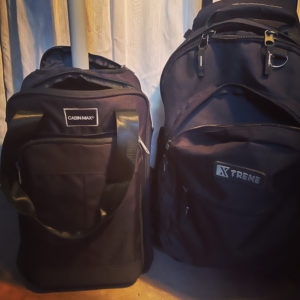 Little it obsessed with Sherry and Port, so took hike to Waitrose, as they have lovely cream Sherry and a delicious Tawny port. These are always welcome as gifts BTW. I also love Sheepdog Peanut Butter Whisky Liqueur which I ordered from Amazon. I like to keep a well stocked home bar.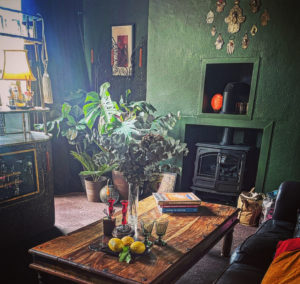 Exciting news came this week as my friend and artist PhetishSkin had finished the most amazing piece of illustrative art. I commissioned him to product a Mistress Workshop certificate for any lady that has attended one for my workshops in the last 11 years. Full colour and just stunning!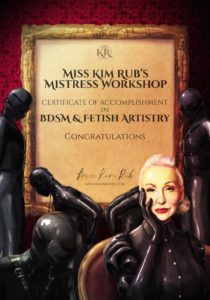 Lastly, one of my dear friends come over to steam clean the dungeon rug, which had plenty of stains on it! When that was clean, I swapped it out with my office rug. Which will be a little less obvious for boys stains, as it's multicoloured! As a thank you, I popped him into the leather bodybag as a treat.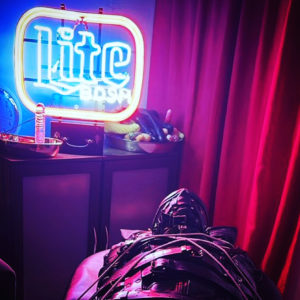 So, all-in-all a great week. My cup is always half full darlings. I like make the best of any situation. Everyone is forgiven for the letdown...of course!
Photographs and films: want to see more of me via my clips site LoyalFans.
Tweet this Blog? Do it below!
Wish List is a great way to show your appreciation of my blogging. Amazon money gift cards are most welcome using kimrub@btinternet.com.
Important: the only way to book an appointment, or to ask questions is to call Miss Kim on: +44 7729 003220.
Miss Kim x