Delighted to be asked to be the Resident Domme at the Chardmore Society event in Hackney Road London E2.
This event is on Friday May 26th from 5:00 pm to 10:00 pm. My suggestion is to come as early as possible, as basically I will have to offer short play encounters, not long ones. TICKETS.
Advertised as a discreet BDSM play party in Hoxton, London E2. As Resident Domme at this Hackney event, it's only five minutes walk from my place and Hoxton Overground station on Hackney Road. The venue is a lovely BDSM studio, with several intimate play spaces.
Tim Woodward's parties are very relaxed, there is no pressure to play or join in, however, it is encouraged. Newcomers are also very welcome. As is those of every age, women, men, couples, t-girls, LGBTQ+. Just play nicely people!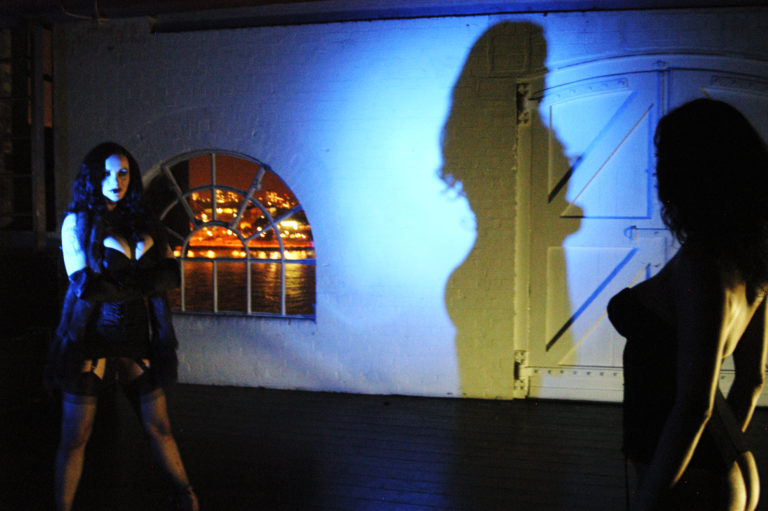 Hackney Road event
Play in the dungeon with your own toys in the sling, throne, suspension points, spanking bench, full sleep sack, chains, etc. Toy brought at owners risk. As too is misuse of the equipment. Please ask.
Huge bondage bed with restraints (and power points) in the Castle Room. There are also two total isolation zones.
Chilling out, socialising and having a drink is best done in one of the two separate chillout areas. Some place can also be conducted in these areas. Especially for the exhibitionists!
Bring your own booze and snacks. There is no bar. There is a Sainsbury's very close. Dress code is anything you like, but black or fetish encouraged. (Always arrive in street clothes and change at the venue). There is a shower, which you are welcome to use (bring your own towels).
Resident domme at new event
Finally, NO outdoor shoes allowed in the building. Everyone must leave their shoes by the entrance. There is no outside space, which means NO smoking (or vaping). If you do, this party is not for you!
Cameras (inc use on your phone) and drugs, of any kind, are not permitted.
Intimate little BDSM parties are a staple of the Chardmore Society, and now in East London! You must book a ticket – there is no entry on the door.
M/F couple £50, single woman £30, T-girl/NB £30, single male £60 (all are subject to a booking fee).
Full address is emailed to all ticket holders. Book for Saturday October 15th 2022.
In conclusion, it's my first time at this venue, but already my bag of BDSM goodies is packed and ready to go. Can't wait. See you there.
Want to see more photographs and films of me? Do that via my LoyalFans site.
Enjoy what I do? The please support me on Ko-fi and buy me a £5 coffee!
Tweet this Blog? Do it below!
Wish List is a great way to show your appreciation of my blogging. Amazon money gift cards are most welcome using kimrub@btinternet.com. Because giving fills you with joy.
Important: the only way to book an appointment or to ask questions is to call Miss Kim by calling on: +44.7729 003220
Miss Kim x