Miss Kim, London Mistress - My year 2020 was great.
Ignoring the obvious...'Don't touch M.E.N.', twenty, twenty started really well with a trip to France with Tim Woodward (Skin Two, Charmore Society and KFS.com), as a dear friend of ours got married. Chateaux Demask was packed with the most colourful crowd. We walked to the village town hall and watched Steve English and Victoria English tie the knot. Then partied for the next two days.
Saw my folks in January, an annual visit for my mothers birthday. That was the last time I saw them in the flesh. Miss them terribly.
February I managed to get a quick trip in to Dublin. Saw my darling friend Mistress Scarlet for a few drinks.
Rubber Cult just managed to happen at the House of Magic at the end of February. At that stage we were hopeful the Halloween event would take place. Alas not!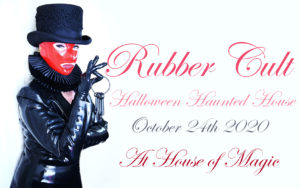 Early March I went to my house in Spain with my DIY slave. He'd just finished planting out the garden with dozens of shrubs when they announce Spain was going into lockdown. That day we booked an earlier flight home. Which as just as well, as our original one got cancelled. The UK went into lockdown a week later.
I didn't work as a face-to-face domme the whole lockdown period. However, I entered into a social bubble agreement with a favoured slave. Then I amped up my Only Fans content making, and got a schedule worked out. Over the year I have built a sizeable following and a small income.
Took my Mistress Workshop online and it has been fairly successful over the months.
No parties for Miss Kim London Mistress 2020
Cancelled my big birthday party in June, but have a few girlfrinds over to mine instead.
My trip to my Spanish home got cancelled in June, but I managed to get there at the end of July, and had an amazing time with my sister. Then I went again mid September for a week.
Went to the theatre to see the Importance Of Being Ernest, the Tate Modern to see the Andy Warhol exhibition and Tate Britian to see the Aubrey Beardsley exhibition. Afternoon tea three times this year with Mistress Patricia, Madam Reyneigh and Mistress Raven.
Miss Kim London Mistress 2020 managed to arrange some drinks gatherings
Three Queen Bee Society drinks happened (two at the House of Magic). Only four restaurants this year; The Ivy with Mistress Karina, Oyster Shed with a client and Blues Kitchen with Mistress Charlize and another occasion with a client.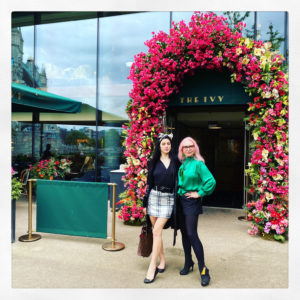 Got interviewed many, many times; Dirk Hooper's Dommelinx, Jamie's Podcast x 2, Punani Productions/Queen Layla Podcast, Demasque magazine, Mistress Melia interviewed me for #MistressesUncovered, live interview at the Bishopsgate Institute for Institute of S & M Studies (ISMS), and I gave a talk at the Bishopsgate Institute. My interview with Bawd magaine is yet to come out.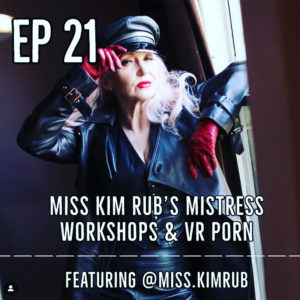 Two photoshoots; Sushi Photography and David from Devils Work Photography.
Started discussions with an artist friend Leon of Dotmasters who is undertaking a triptique of oil paintings of moi. He wants to capture the hooded Miss Kim in her shiny splendour.
First time. Never recorded a track before!
Recorded a voice over with legendary music Producer Man Parrish & Kevin O'Dowd (Boy George's brother) on a track called "The Mistress". The first of many to come in 2021.
Took second place in the UK Fetish Awards 2020 in Best Dominatrix catagory of Best Dominatrix.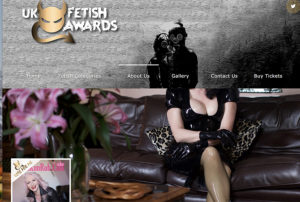 Of course, I was doing ExpoErotica and EroticArts but both got cancelled. However, our third event Sissies By The Seaside didn't get cancelled. It was modified with no outdoor excursions this time.
The sadest news this year was that my dear friend Mistress Vanessa was forced to close down her dungeon. Our 18 years dungeon parties are legendary.
Formed a fabulous alliance with Ilias Little Shoe Box, and moving forward I will be their Ambassador.
Gave blood at Christmas.
Bishopsgate Institute was the last interview I did this year, and it went live on December 18th.
In conclusion, I feel really positive about 2020, as i've got lots of jobs done around my home, skincare routine nailed, clothes thrown out, sorted and stored to perfection! Only had five holidays this year instead of my usual 10 or 12. However, I've been so happy this year. Loved it. Just miss my folks 🙁
Enjoy what I do? Then please support me on Ko-fi and buy me a £3 coffee or two!
Purchasing something from my Wish List is a great way to show your appreciation of my blogging. Amazon money gift cards are most welcome using kimrub@btinternet.com.
Important: the only way to book an appointment or to ask questions is to call Miss Kim by calling on: +44.7729 003220
Miss Kim Rub ?