After being on OnlyFans for a couple of years, it has taken the lockdown to get me up-to-speed on it. So much so, that I now have Special OnlyFans Weekends - like Tights Weekend, Latex Weekend and soon a Sissy Weekend.
Tights Weekend started this concept off for me on May 9th and 10th at 12pm. Then from Saturday May 23rd and Sunday May 24th, it was Latex Weekend. There were nine posts each day. There were quiz questions, client galleries, professional photo shoots of myself, films of BDSM play, cute gifs, audio with some topic facts, professional shot galleries, clubbing photos - all totally outstanding content.
Only $18.99 (£15) for a whole month, each Special OnlyFans Weekends is worth that alone.
Amazingly, it actually works out at 50 pence a day to view my unique content. All of the films and 90% of the photographic images, in the professional galleries, have never been seen before. You may have seen the odd photo, but that is it.
Out of that £15, I only get £11. Which after the investment in lights, camera, additional hard drive storage, make up, props, outfits etc...it will be a while before I go into profit. Still, I'm really enjoying it, after the initial 'kicking and screaming' of the learning curve it is something that I look forward to doing each day.
Happy to swap with any professional ladies, "I'll show you mine, if you show me yours", situation. Just message me.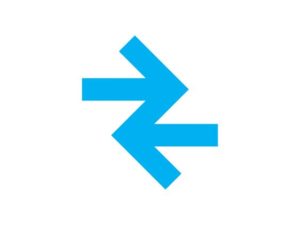 Unique: I've not seen anyone else do the Special OnlyFans Weekends. It's entirely my idea.
Therefore, I will be doing them every other weekend, whilst I am unable to do real-time sessions and travel. Now is the time to subscribe and be a Miss Kim Rub fan!
However, be informed, I do not show you my nipples or pussy. I can be a tease and very seductive. I'm more of an old-school, classy domimatrix and fetishist. There will be lots of cleavage and my juicy bottom.
Which means, on my profile you will see 100% FETISH, 100% BDSM and 100% DOMINANT. So, me in action in real-time sessions or with my personal slaves. Plus me indulging myself in my fetishes; rubber, real fetish-heels and some fashion heels, tights, stockings, suspenders, hoods, gloves, leather, lycra, sheer, capes, macintoshes, corsets and all things shiny. I don't do soft-core but I can be an old fashioned tease!
Sissy Weekend starts on June 6th and 7th and nearly all the content is loaded as I have a lot of TV, cross dressing and sissy stuff.
Anal & Pegging Weekend is looking likely, as well as Fetish Heels Weekend, Hood & Gas Masks Weekend and Sexy Stockings Weekend. Which, out of that selection, sounds up-your-street?
Special OnlyFans Weekends will roll out every other weekend.
Date: May 26th and I'm nearly done sorting thought most of my photos. I'm staggered now many photos there were! I've found over 306 galleries! Not individual photos! Galleries! So pleased I've done OnlyFans, as they would have all gone unseen!
EVERYDAY: a gallery with 6 to 40 photos! A film, which is usually BDSM play session. Homemade GIF at 4pm which is just for fun. Either a piece of trivia or a quiz question at 12pm.
Those thinking of going onto Only Fans, I suggest you watch this from Marketing By Dom, then this by Alexis Stone. Don't end up doing things you don't want to do, because you think that is what the platform is all about. Your FANS (if you have any?) are your fans and they subscribe to see you. Not the sexual you!
How to increase your presence on social media!
Check out ALL my other social media on Linktree. The only link you'll ever need!
Tweet this Blog? Do it below!
Wish List is a great way to show your appreciation of my blogging. Amazon money gift cards are most welcome using kimrub@btinternet.com.
Important: the only way to book an appointment, or to ask questions is to call Miss Kim on: +44 7729 003220
Miss Kim x