Think about it this way, being a mistress is part of being in a subculture, so I thought I would tell you about my subcultured life.
Clothes have be a huge focus for me throughout my life and that really hasn't changed, ever! I started young with my first love...
MODS
My first tribe was when I was 12. I wanted to be a Mod. I made my folks drive me to Nottingham, where we trolled around all the shops looking for pencil-thin Staypress trousers. Button-down-collar shirts and black loafers, with toggles, were next. I wanted a Crombie coat but that was a step too far for their pockets. I settled for a zip-up light-weight jacket called a Harrington. No surprise to me, or my folks, that I wanted all the stuff the boys wore. A tomboy until my mid 20's!
I didn't dare ask to cut my hair in the short Mod/skinhead styles. I was too young. So, I didn't really join in, but felt great togged up in my cool clothes.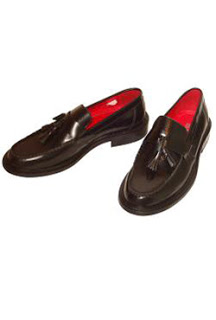 In my subcultured life, then came...
NORTHERN SOUL
At school I met and fell in love with Alan Riding R.I.P. (2021) at the tender age of 15. I didn't have to go too far to meet him, as we were In the same class. He was into Northern Soul and used to collect records, as he was a DJ and a proper soul boy.
We would travel to clubs in Nottingham and Sheffield, all the way from Skegness. I wore the cool soul clothes of the day. Very baggy trousers or a long skirt with pockets on. Although I loved the music, it never took hold of me like the Jazz Funk scene did.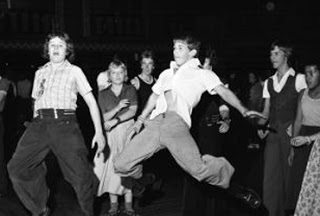 Like an effortless transission, I moved from Northern Soul to Funk. Very often a place like the Notts Pally (Palais) would have two floors, each catering to the crossing-over scenes.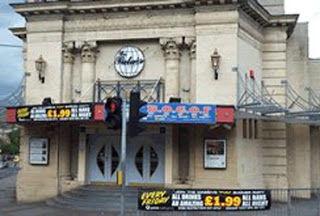 My absolute favourite subculture in my youth was Jazz Funk
JAZZ FUNK
Soon we had made the jump and were going to Jazz Funk all-nighters in places like Leeds, where they played Donna Summer's - I Feel Love. It felt intoxicating as I danced the night awayy, until it was past my bedtime and I fall asleep in the corner. Plus, I love the clothes more, as they were Americanised and glamorous. Very Studio 54 darling!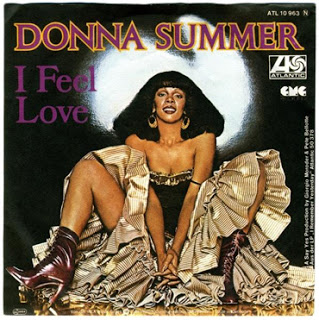 The highlight event of the annual calendar was the Caister Soul Weekender. It was chalet life, dressing up and dancing. Then the DJ God's were Robbie Vincent and Chris Hill. I could go on forever and ever about this scene, as I was active in it for many years. Loved Funkadelic. Saw tham at Mancherster Apollo in 1980. Plus LOADS of other bands too.
SWING (ROCK & ROLL)
I moved to London when I was 26 and discovered the Rock and Roll scene. I went to jive classes and was soon dancing the night away. However, it was not a biggie in my subcultured life. Everyone was very friendly. But I only stuck around for about three years. Met Nino who ran Lady Luck and he's was a friend until he died in 2015!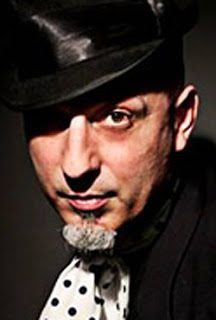 I used to have a classic car – a Volvo Sports P1800s. White with red leather interior, that was a pain in the arse. I loved going to classic car shows and Rock & Roll clubs.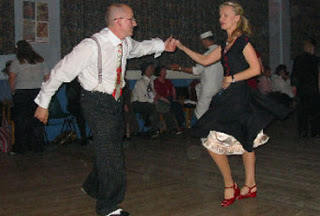 In conclusion, the fetish scene was what I was put on this earth for...
FETISH
Just a few short years later I went to San Francisco on holiday met a transvestite dominatrix who subsequently came to London, where she invited me to a club. That was Submission Club, here I am on the fetish scene all these years later.
The fetish scene has kept me amused and occupied for the last 34 years. It has given me the best social life ever, introduced me to some amazing and creative people, and afforded me a living. It never let's me down and is my enduring love that will see me into my old age, as it's neither ageist, sexist, racist or any other 'ist'.
It allows me to stay where my heart lies - in fetish attire – forever glamorous! Viva la fetish. The rest, as they say, is quite literally history!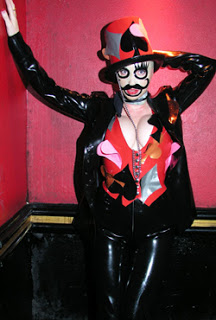 Taken at the Skin Two Rubber Ball over 20 years ago - my subcultured life has always been deeply rooted in image!
My last subculture would have to be dominatrix...some might not think this is a subculture, but trust me it is...there is a dress code, a way to act, a code of conduct etc etc. Recently one of my darling mistress friends Mistress Mika called me "really cool"! I like that 💋
Tweet this Blog? Do it below please?
Wish List is a great way to show your appreciation of my blogging. Amazon money gift cards are most welcome using kimrub@btinternet.com.
Important: the only way to book an appointment or to ask questions is to call Miss Kim by calling on: +44.7729 003220
Miss Kim 💋