An area of BDSM that I adore is glove fetish, worship and dominance.
Glove fetish, worship and dominance is often a sexual fetishism where an individual is sexually stimulated, sometimes to the point of obsession. It my not also be the person wearing their own gloves, but by viewing another person wearing gloves.
It's not to be underestimate the fetishistic charge, experience by the wearer, who may also be a fetishist, glove lover = Glove Fetish Worship and Dominance!
Sometimes the material of the glove is what does it for the viewer. Often, it's the actions of the dominant wearing gloves. Or the actions of the hands in the gloves themselves. In the case of rubber, the glove creates a second skin wether they be medical gloves or rubber gloves. A latex glove fetishist may receive great pleasure when taken in the hand by  a soft and silky, often lubricated, glove.
I love using subtle movements to hypnotise the glove lover, using visual stimulus and verbal interaction to achieve sexual arousal. The simple act of putting gloves on, or taking them off, can also be a highly charged visual for the glove lover. Of course, it's not just about the look and feel, smell is a huge factor especially when it comes to leather gloves.
With glove fetish worship and dominance, many scenarios can be created.
I've talked about fetishistic practice before, in my blogs Fetish Attire and Inanimate Object Fetish. The visual of them is heightened by a wearer but they can be enjoyed by the fetishist, in isolation.
Favoured scenarios include; the elegant mistress, in the long satin gloves, often worn with jewellery worn over the top, and cigarette holders in hand. Creating an refined mood for the wearer and viewer.
Often included in glove fetish worship and dominance is the wrist gloves worn with a military look, which can be scary. The dominance of the wearer can be frightfully conveyed through the gloved hand that leaves no prints. No DNA. No incriminating evidence.
Why is the gloved hand caressing the neck so seductive? Especially leather!
BDSM gloves are not only about fetish, worship or dominance, but pain too!
Gloves such as 'vampire gloves' that have sharp little spikes on the fingers and palms which can be dragged along the skin leaving tingling sensation or pressed into the skin for a sharp pain. And other such implements.
An accurately delivered face slap with a glove, gives pain and conveys a message = Glove Fetish Worship and Dominance.
Currently writing a Glove Workshop, so will stop there. The link to my workshop will be added, when it's been recorded. Please check back here.
I'm a glove lover myself and have a large collection of leather ones - glove fetish, worship and dominance.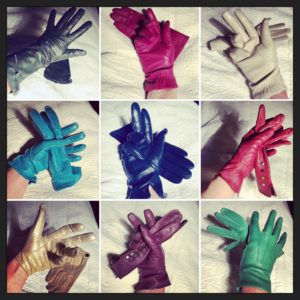 Photographs and films: want to see more of me via my clips site: OnlyFans
Tweet this Blog? Do it below!
Wish List is a great way to show your appreciation of my blogging. Amazon money gift cards are most welcome using kimrub@btinternet.com.
Important: the only way to book an appointment or to ask questions is to call Miss Kim by calling on: +44.7729 003220
Miss Kim x