When you think about being a lifestyle Domme, Pro Domme, or part-time dominatrix, very rarely do you think about the pitfalls, usually choosing to focus on the money. This has lead me to consider my top ten mistress traps.
One. Unhealthy relationship dynamics; like jealousy and codependency. Clients making it personal and over stepping the boundaries. I know ladies who have had stalkers, malicious ex-clients, being taken to court or doxing (revealing and publicising the records of an individual, which were previously private or difficult to obtain). Don't let them into your life too much. Think twice before you reveal your details, and that means letting a slave help you with your website and social media. If you fall out, change your passwords immediately. Then thank me later.
My top ten mistress traps...there are more!
Two: The wrong assumption is, that it's all easy and that extensive training is not needed. The mindset is, it can all be learned from the 'School of Twitter', or watching 10 mins of filmed content. My mistressworkshop.com covers loads, and once you take the workshop you can always ask me questions...I'm your mentor! However, there are many books, podcasts, blogs and other courses, you can source.
Three: This profession will NOT help you deal with past trauma. It will probably make it worst. I'm no healthcare professional, so my guidance stops here. Seek out a specialist in this area. Also burnout is common in this industry, and is a by-product of not having the vast majority of concerns-in-life, sorted out.
Four: Health and safety is usually given no thought at all. In many cases you can probably count on two hands, the ladies who have a First Aid certificate! You have a duty of care to somebody's mind and body. Do the work to understand all the think that go wrong. Even a trained massage therapist know how to resuscitate!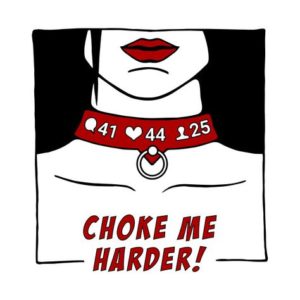 Don't fall down the Health & Safety trap
Five: Entrepreneurship and leadership is not for everybody. Don't look at others and envy what they have, as they might have had to work their arses off to get it, give up freedoms, etc. Really 99% of them are driven and this is beyond their control. Only a third of those people who set goals actually achieve them. They just work hard to get what they have. There is no special formula. They just put in the effort. No pain, no gain stop. Start with repairing your relationship with men and money before you can move forward.
Six: Just because others are working together, collaborating, double domming, travelling around the country doesn't mean to say you have to. And if you don't then you're not a failure. It's a modern day thing, as 15 years ago all ladies worked in isolation, they didn't travel round the country, and there are no dungeons to rent. Therefore, if you don't wanna do, it don't.
The trap of just doing what other do!
Seven: Jumping on the next bandwagon; starting a party, starting a podcast, becoming an influencer, becoming a content maker, offering a workshop, travelling the world as a Domme, again there is nothing wrong with staying in your own lane, and doing you. Getting your head down and doing the work you enjoy. This also goes for, how you look and wether you should be getting surgery. Getting aesthetic work done is easier but changing your look, under the knife, to fit in with mainstream ideals of glamour and beauty, will come at a price and not necessarily in cold hard cash!
Eight: The money trap is thinking that, this is an easy way to get rich. That might work, if you're in an area rich with clients, and you're the only dominatrix! This profession is just like any other job. However, London for instance is a hard slog, as there are so many full-time and many more part-time Dommes. Work isn't just the hours you spend with a client, it's marketing, admin, accounts and all-the-rest-of-it! If you do work very hard, the benefits of this profession go away beyond many others.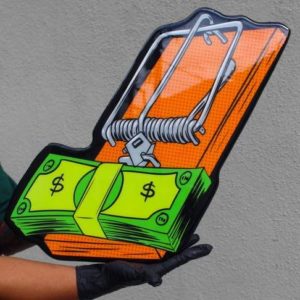 There are many more traps but this is a good start!
Nine: Trust yourself, you don't have to over work, trust in your ability to earn what you need, when you need it. Except the idea that the universe will provide...spend time doing what a dominatrix should do, and be. Be kind. Don't try and profit from your fellow sisters in this industry.
Ten: Never ever get into arguments publicly! Stop airing your dirty laundry with others in this profession, and not just because it's gauche, but because you show your hand. All I will say is poker face.
Photographs and films: want to see more of me via my clips site LoyalFans.
Tweet this Blog? Do it below!
Wish List is a great way to show your appreciation of my blogging. Amazon money gift cards are most welcome using kimrub@btinternet.com.
Important: the only way to book an appointment, or to ask questions is to call Miss Kim on: +44 7729 003220.
Miss Kim x